Morgan Wick premieres The Great Stereopticon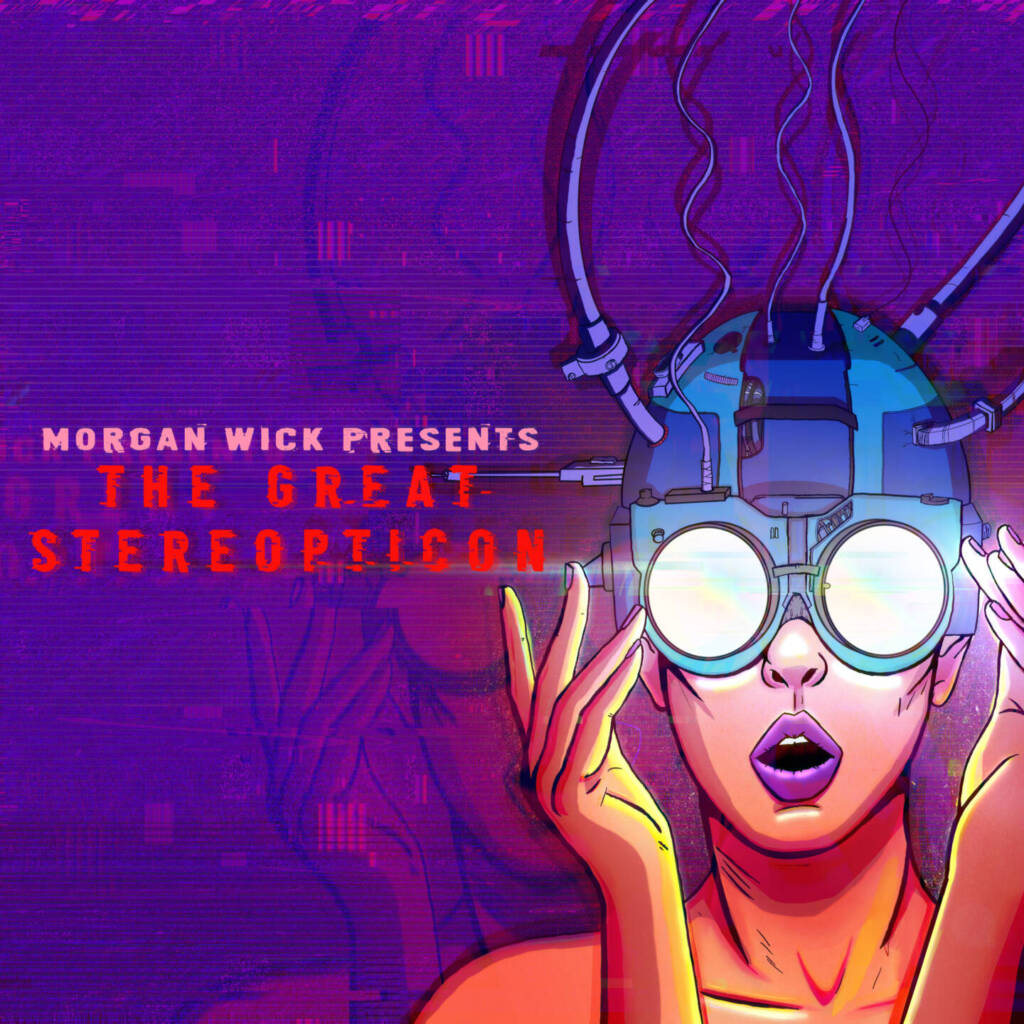 Progressive Metal Guitarist and Composer Morgan Wick (A Sense of Gravity) brings crushing riffs, beautiful melodies, syncopated grooves, modern harmony, and technical playing together with strong songwriting and a clear musical vision.  After joining Seattle based Prog Metal band A Sense of Gravity as a guitarist and co writer in 2015, releasing the critically acclaimed album "Atrament" with them in 2016 and launching his educational as well as entertaining YouTube channel The Prog School, he is now ready to unleash his new solo EP, "The Great Stereopticon".
Teaming up with The Progspace for an exclusive video premiere, Morgan says:
This music video is over a year in the making.  It started as a simple idea that slowly morphed into a massive undertaking.

This is a special project to me as it involves people from my childhood in Alaska, my college years in Moscow, Idaho (where the video was filmed), and my current location near Seattle.

Filming a video for an 8 minute Prog odyssey is no easy task, but I'm super proud of the final result.  I hope you enjoy it!
Morgan is releasing his latest EP 'The Great Stereopticon' on May 20th, 2022.  Big riffs, catchy melodies, layers of vocals, and over the top solos, 'The Great Stereopticon' is a compact punch of Progressive Metal. Listen to the title track today already, exclusively here on The Progspace:
Morgan Wick – The Great Stereopticon (click here if the video doesn't play)
The Great Stereopticon credits:
Writing and Produced by Morgan Wick
Morgan Wick – Guitars, Vocals, Bass, and Keyboard Programming
Esteban Roybal – Drums
CJ Jenkins – Vocals on Broken Epistemology
Mixed by Morgan Wick
Mastered by Stephen Pettyjohn at Ethereal Mastering
Cover Art and lyrics by Gerald Dalebout