Kaisers Bart – Meister5tück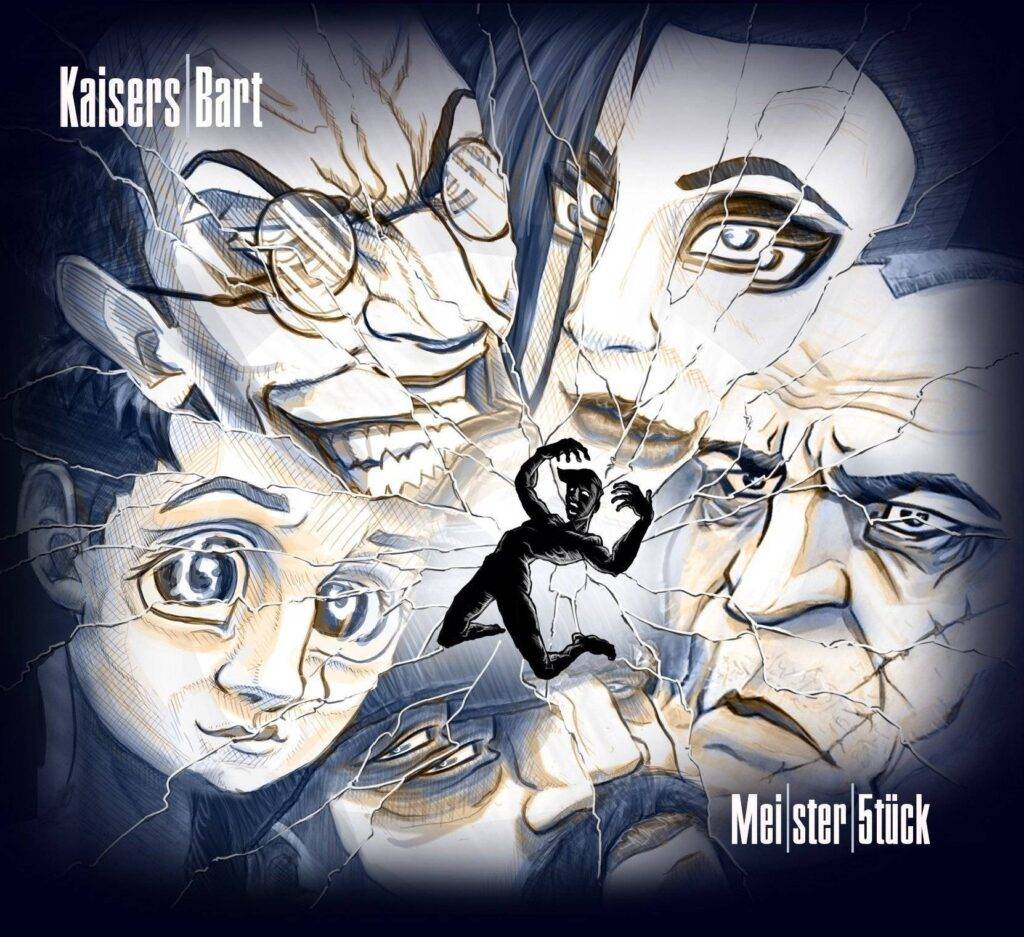 What happens if you mix one hour of prog metal with a story of a crazy schizophrenic serial killer with a personality split into 5 characters – and sing everything in German? You get a "Masterpiece" – at least that's the title of the debut album of this Stuttgart-based fourpiece, who did just that: With "Meister5tück", Kaisers Bart try to conquer one of the last musical territories that has been mostly ignored by artists performing in German – a melodic (prog) metal concept album. There might be a reason why it has been avoided so far, but more of that later.
Founded in 2014, today the band consists of singer Mischa Mang, who has a lot of experience singing in musicals (and Vanden Plas's "Christ.0") and with his former bands Ivanhoe and Dreamscape, drummer Danilo Batdorf (also ex-Dreamscape, ex-Subsignal), Minz Meyer (bass), Uli Riedinger (guitar) und Steffen Pfluegner (keys).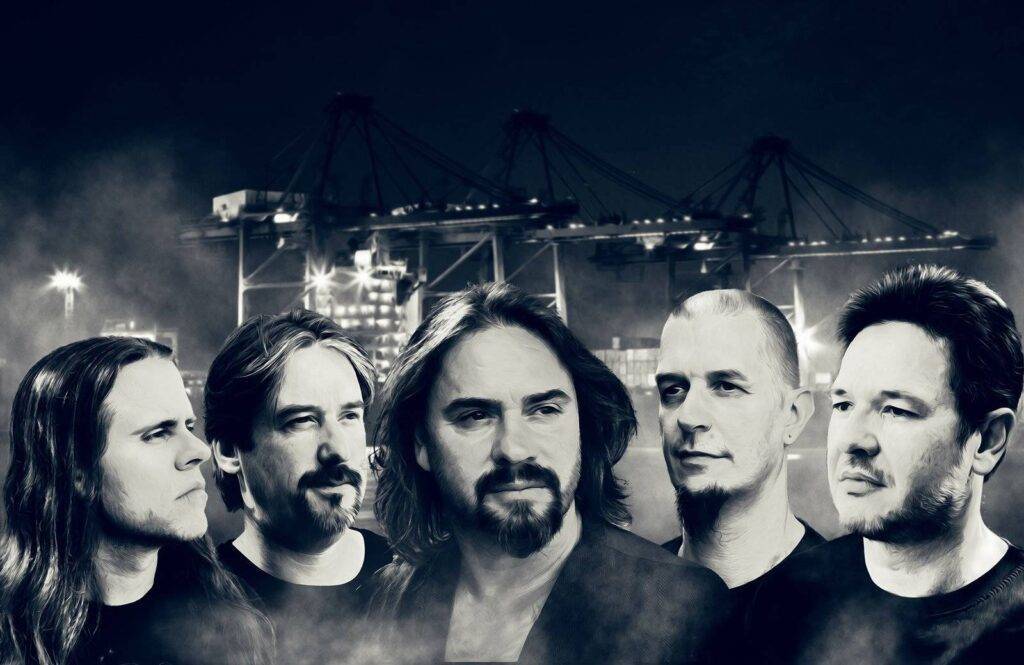 The musician's experience gets obvious in the solid and tight compositions in "Meister5tück", which starts very promising with 'Begegnung' ('Encounter'), the fast instrumental opener which often sounds like an early Dream Theater song – maybe not the most original, but a very listenable beginning.
The story unfolds – it begins with a scream. We follow the life of David, who is suffering from extreme schizophrenia, with personalities that go way out of control – on their website, the band presents the 5 characters in short video snippets. Way out of control? Berserk would be a more appropriate term. During the albums second song, 'Verwirrung' ('Confusion'), we hear of David being lost and confused, with wounds that he can not explain – until the news in the radio gives a clear hint: Police in Hamburg is warning of a serial killer, and we all know who that is. Building up from a slow rock song, the music builds up with keyboard and guitar solos, and after the radio news we get an aggressive metal ending.
The epic 'Erniedrigung' ('Humiliation') with its catchy chorus gives us a bit of a background about David. He was raised in multiple foster families (after burning down his parent's home, killing them in the fire, as we hear later in 'Entstehung' ('Origin')). Abused, locked away, never loved, being nothing but a file and good money for the foster parents, David gets the perfect start for a life out of control. While the chorus has a great melody, one of the problems of singing in German becomes more and more apparent: It seems to take more words to express something than it does in English – which sometimes leads to some pretty adventurous vocal melodies, and while Mischa Mang is an excellent singer and gives life to the characters and their inner feelings, sometimes he falls more into talking than singing, which can get a bit tiring. Things sound a bit more rough than one is used to from listening to music with English lyrics.
'Beseitigung' ('Disposal') starts very Vanden Plas like (which is a feeling that appears throughout the album) with glimmering keyboards and heavy guitars, while we hear more about the gruesome acts of David's killer personality Hieronimus, who kills several women after the tragic end of his first love. Heavy guitars and gloomy keyboards paint a dark scenery, and later they are screaming, almost like a saw (which hints to one of the disposal methods…).
Through some flashbacks (one of them in the first single, the piano driven ballad 'Berührung' ('Touch') with guest singer Johanna Sophie Krins), we get closer to the end of David's criminal career, and in 'Ergreifung' ('Apprehension'), a fast paced power metal song, David's 5 year old personality Marvin finally gets him caught by the police. The treatment in a psychiatric clinic is supposed to give redemption in the end – 'Erlösung' ('Salvation') is the matching title of the next song, hymnic and luring us with a feeling of relieve – but it's not that easy, as we are about to discover in 'Offenbarung' ('Revelation'). The 11 minute epic marks the grand finale – which also leads us back to the beginning of this circle of desperation and violence. It is indeed the best song on the album. Not only has it another one of those terribly catchy choruses and some epic choral parts, it also lets the different instruments shine in solos that are well included in the rest of the song. A fine ending and a promise for the future of this young and daring band.  
"Meister5tück" is certainly an album that needs time to shine and the full attention of the listener, at least for the first few runs – but with its captivating story, well played by Mischa Mang, it unfolds more and more with each listen. That applied to the German speaking listener, of course – because as mentioned, the singing can get exhausting or distracting when you don't pay full attention to it. For friends of music of the aforementioned Vanden Plas or similar bands, who are willing to let the music grow on them and are looking for more than just an easy listen, Kaisers Bart certainly has a lot to offer – but it might not be for everyone. 
Tracklist:
Begegnung 2:48
Verwirrung 6:39
Erniedrigung: 7:36
Umarmung 2:21
Beseitigung 8:11
Entstehung 9:24
Enttäuschung 3:48
Berührung 4:32
Ergreifung 8:16
Erlösung 11:06
Offenbarung 10:57