Norwegian jazz metal band YAWN exclusively premiere debut album Materialism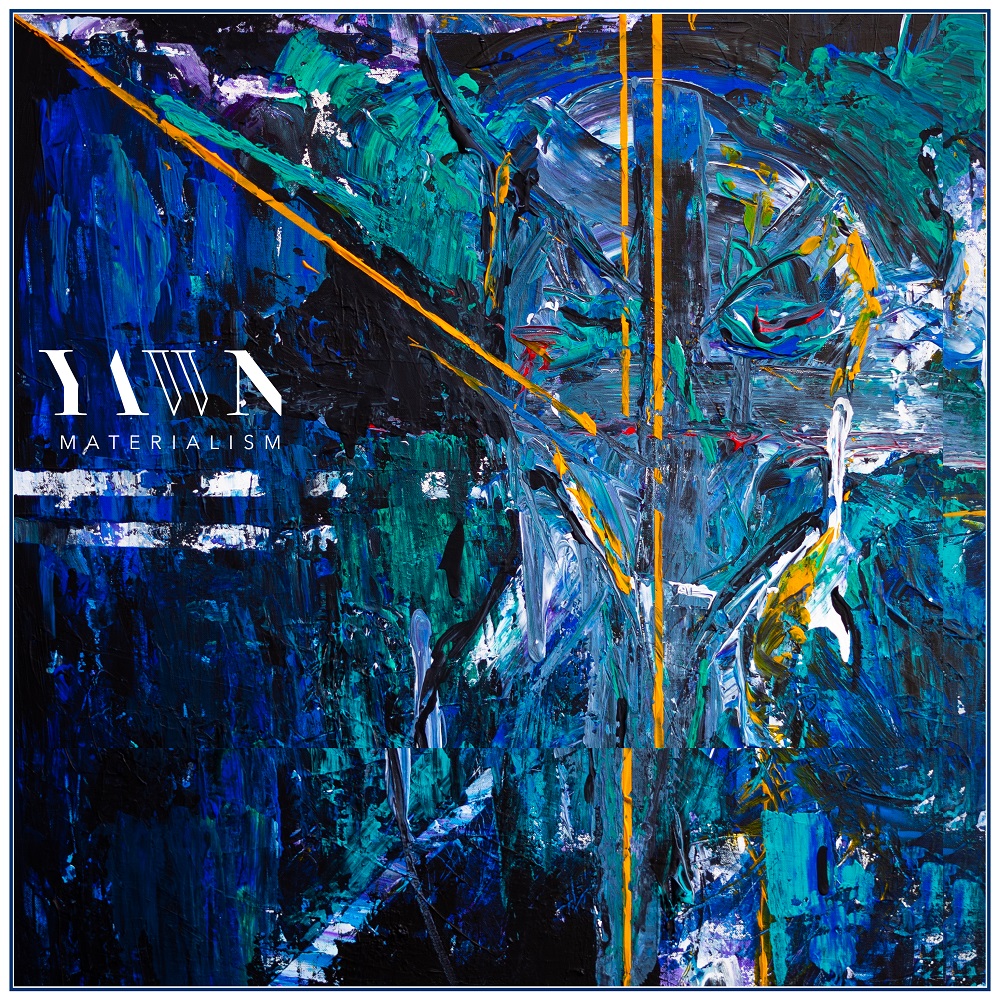 A new player in the genre of modern instrumental extreme music, YAWN brings something new and dynamic to listeners. People with similar aesthetic interests will perceive this sound as a breath of fresh air with heavier-than-hell riffs, larger-than-life contrasts, as the band introduces collective musical improvisation to the modern progressive metal scene.
Their 37-minute debut album "Materialism" features beautiful improvised soundscapes, improvised guitar solos and brutal breakdowns, infectious grooves and mind-melting rhythms, and introspective ambiance alongside experimental electronics – this record comfortably combines all these elements in a logical and musical way.
YAWN explains further:
We are extremely excited to be releasing our debut album "Materialism" on February 18 on Mindsweeper Records. Almost three years since we formed this band, we are now ready to show the world our exciting musical developments over the years in its best format. "Materialism" tells you the story of five guys giving everything they've got for the sake of breathing new life into the modern metal scene and tearing apart any limitations to what improvised music can sound like. This record is a volcano erupting under the frozen Nordic jazz scene of today. This music also has the missing piece of the puzzle we tried putting together growing up, listening to our favourite metal bands, getting inspired by them, learning our instruments because of them, and so on.
This album is for everyone who believes there is still a lot to be done, broadening the horizons of improvised extreme music and modern metal. All of their recordings are DIY (except for mastering). Every sound on this full-length is recorded by the band in their studio, and the production is a collaboration between Oskar, Torfinn, and Mike, along with the mix done entirely by Oskar.
Materialism" reflects the band's vision of bringing improvisation-based music to the fore in the context of modern concert production. The album features beautiful improvised soundscapes combined with aesthetics drawn from hard-hitting modern progressive metal bands. Yawn's debut album takes you on a 37-minute musical journey, giving you the best representation of the band's aesthetic and musical visions.
Without further ado, this is "Materialism":
Album and Live Band Line Up:
Torfinn Lysne – Guitar
Oskar Johnsen Rydh – Drums
Mike McCormick – Guitar/Electronics
Simen Wie – Bass
Tarjei Kjerland Lienig – Synthesizer
Album / Single Recording Credits:
• All songs performed by: Yawn
• All songs written by: Yawn
• Produced by: Torfinn Lysne, Oskar Johnsen Rydh & Mike McCormick
• Mixed by: Oskar Johnsen Rydh
• Mastered by: Tom "Iggy" Ignatius
• Album Artwork by: Arne Martin Nybo (Painting), Torfinn Lysne (Design).