Exclusive streaming premiere of Jeff Pennachio's "Setting the Stage" EP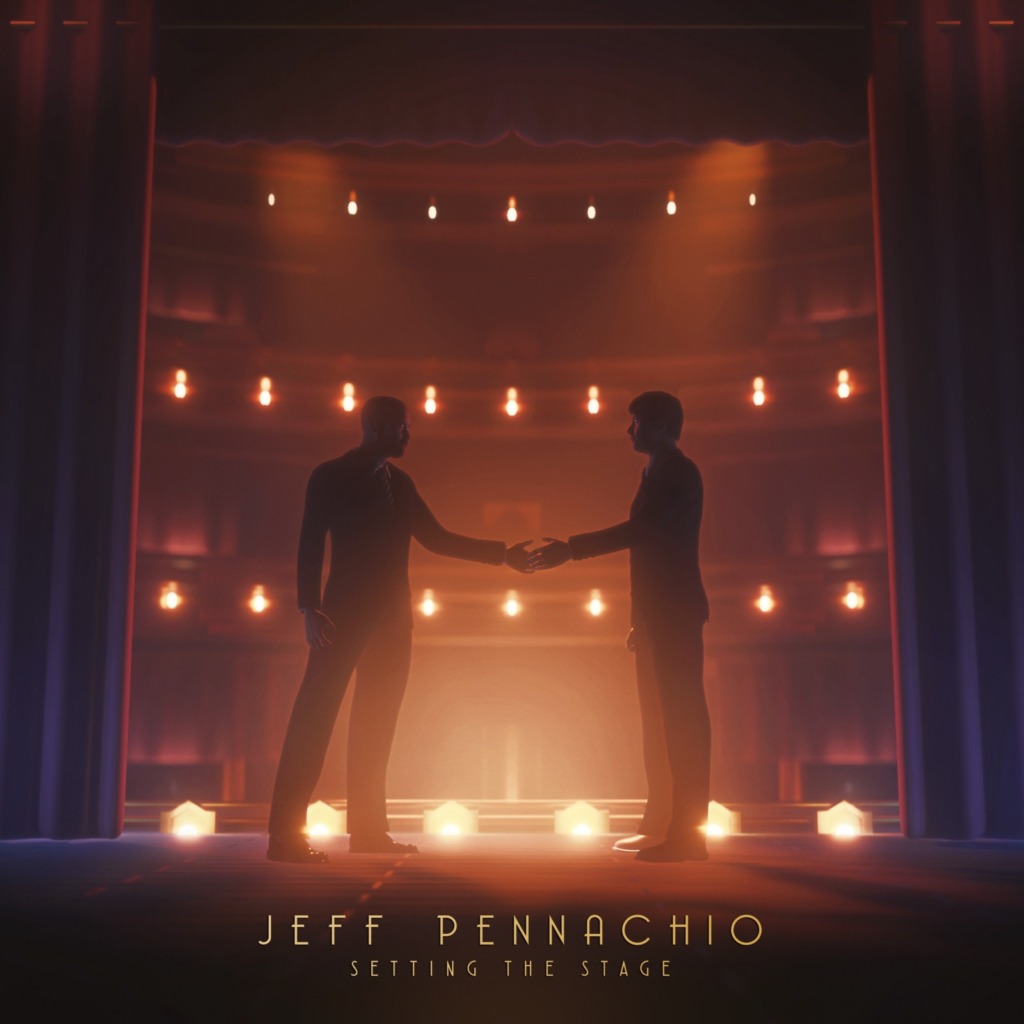 New York's Jeff Pennachio (guitarist for Design The Void) is now streaming his debut EP "Setting The Stage" exclusively here on The Progspace before it officially drops on Friday, January 22, 2021. The three-track collection of progressive instrumental soundscapes paints a diverse and explosive picture suitable for metal aficionados of all sorts.
Pre-save "Setting The Stage" EP HERE.
The three tracks on the EP are intriguing in their differences, yet uphold a cohesiveness amongst them. Pennachio took inspiration from his work with other bands to craft the tracks on this record.
The first track 'Wilson Theatre' inspired the album artwork and became an introduction to the theme and overall song of the second track 'Interposition', which is also the album single. The third track 'The Voyager' is somewhat similar to the second, created from a keyboard part. To Pennachio, it particularly reminded him of a finale making it an easy one to finish strong and bring a close to this EP. Pennachio explains the album:
"Although the music I normally compose is in my band Design the Void, I personally believe this is a nice break from prog/death metal, with only a focus on instrumentation. I'm hoping this music will not just be enjoyable, but also sort of develop its own picture for the listener. I've always enjoyed music that can represent an image."
Pennachio found it easy to put together this handful of songs, saying that they sort of wrote themselves at the time of composition. If this release is received well, he says fans can definitely expect another EP within a year or so.
A real treat for anyone who enjoys instrumental rock and intense soundtracks will enjoy Jeff Pennachio especially fans of Plini, Dream Theater and Trans Siberian Orchestra.
Jeff Pennachio – Setting the Stage (full EP stream) (click here if the video doesn't play)
Jeff Pennachio comes from New York State in the USA and besides being known for his guitar playing in Design The Void, he is also releasing his own solo work.
Between 2016 and 2018 he wrote the solo material while in a cover group titled The Stay. The group did not steer in the direction so much of original music, but the inspiration was there to start composing music of this sort. He began working on the tracks as a small compilation for potential future work. After a couple of years had passed, Pennachio has finally taken the time to release this music to the public.
Pennachio writes and records all guitars, drums, bass, and orchestrations and will be continuing on composing music that takes inspiration from soundtracks.

EP Credits:
• All songs performed by: Jeff Pennachio
• All songs written by: Jeff Pennachio
• Produced by: Joshua Johnson
• Mixed by: Joshua Johnson
• Mastered by: Joshua Johnson
• Album Artwork by: Entruvia
Album Band Line Up:
Jeff Pennachio – Guitars, Drums, Bass, Orchestrations, Programming
Follow Jeff Pennachio here:
Website
Jeff Pennachio on Facebook
Jeff Pennachio on Instagram