Rage of Light premiere new video for '2.0'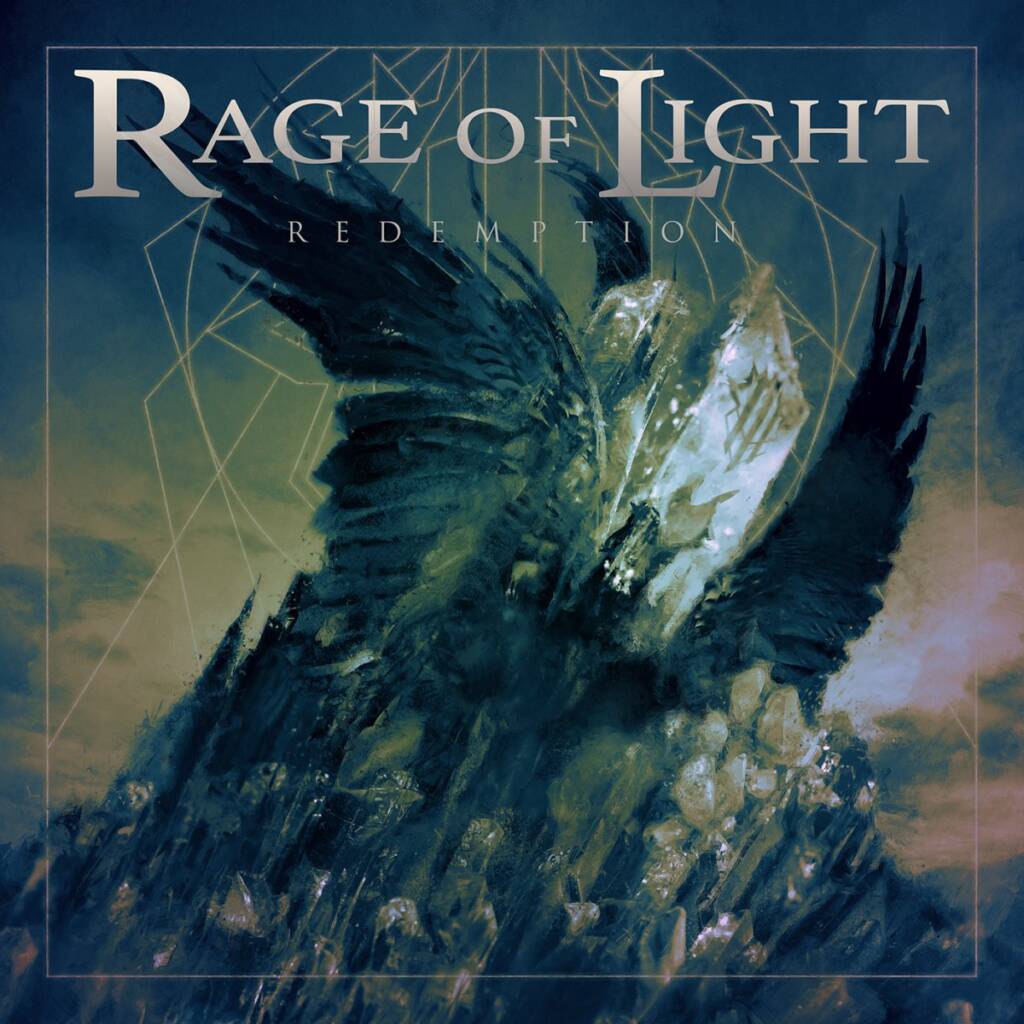 "Redemption" is the second full-length album by Rage Of Light. It's also the first release featuring the new singer, Martyna Halas, who replaced Melissa Bonny (Ad Infinitum).
The new album showcases the band's new synergy with a heavier, more mature sound. It digs deep into the internal battles that torment nearly everyone in the digital age, yet with a refreshing ray of hope.
Today, one day before the release of the album on December 08, we are happy to present the brand new premiere for the third video off "Redemption", the explosive Trance Metal anthem '2.0', in conjunction with a little interview teaser below. If you want to know more about the background of the band and how "Redemption" came to be, tune in to the new Progtalks episode, which will be dropping tomorrow!
Rage of Light – 2.0 (click here if the video doesn't play)
Tomorrow, "Redemption" will be released. It is the second full length album from Rage of Light after 2019's "Imploder". A lot has happened in the meantime, most notably a major line-up change after Melissa Bonny (Ad Infinitum) stepped down from the lead vocal duties and Martyna Halas (Ascend the Hollow) came into the picture. What was the reason for this change and how did you find Martyna?
Jonathan: After a shitty 2020, where things were quite slow (as it was for many bands and people of course), we really wanted to move forward in 2021 and start writing more music and making more videos. We talked a lot with Melissa as she was already quite busy for 2021 with the band that she created, Ad Infinitum, which was naturally her priority. She didn't want to hold us back and we decided together that it was best for everyone if we parted ways. We started in April to look for a new singer. Initially, we were looking for someone living in Switzerland but when Martyna contacted us and showed us what she was capable of we knew that she was the right person. We were immediately convinced by her talent, motivation and creativity.
At which point in the production of "Redemption" did Martyna join the band and how was her impact on it in addition to lending her vocal talents to it?
Jonathan: I think 6 out of the 9 songs were written. On 3 of these songs, I had already written lyrics and vocal melodies ideas. I told Martyna that she was of course free to keep these ideas or not for these songs and that we were really interested in her creating lyrics and vocal melodies for all the other songs. She made my ideas on the 3 songs a lot better and created awesome lyrics and melodies on the 6 other. I was blown away by her ability to feel the songs, the emotion that I tried to put in them, and create texts and melodies that brought them to a whole new level!
Is there an overarching lyrical concept or theme to "Redemption" and how important is the lyrical aspect in Rage of Light?
Martyna: We never really planned a concept as such, but Jonathan's lyrics really resonated with me and I think our writing styles are quite similar. Later when we talked in Switzerland (when I visited to record the album and videos), it turned out that we had similar life experiences and creative vision, leading us to explore similar themes like dealing with depression, overcoming self-doubt, and searching for our true purpose in life. I think many people will be able to relate to these emotions as I know the pandemic caused many to re-evaluate their priorities. So, there is an overarching theme on "Redemption," which wasn't planned but revealed itself organically. I think it's amazing how the three of us found this perfect synergy, as if we've known each other for years. Lyrics are important for me, and I hope they will resonate with our listeners.
'2.0' is the third and final video single for "Redemption". Already from the very beginning, Rage of Light made a name for themselves not only for their music but also high quality music videos that were entirely independently made, 'in-house productions' if you will. Do you approach video production differently now than you did when you started out around five years ago, bolstered up with several years of experience producing music videos by yourself?
Jonathan: Is '2.0' the final video single for "Redemption" though ? 😉 Most of the approach is still the same: we function with a small team, mostly friends or families. The important thing is to find an interesting and original place to shoot which is not always easy. Perhaps we're more efficient now and also more confident in what we can achieve. We also got better in the editing and coloring process, which can be really time-consuming. Of course we also invested in new gear that helps with the quality of the production, but we still don't use crazy expensive gear to shoot. We still try to challenge ourselves in doing more complicated music videos as we did in the past. The music videos for 'Sick' and 'Judas' were already quite complicated to make, but I think we definitely push the boundaries with 'Breaking Infinity' which took us 4 different days in 4 different locations!
Musically, Rage of Light is drawing influences from different genres like metal, electronic music and also more orchestral/classical stuff. Are there any bands that you feel most 'related to' when it comes to this particular mix of styles?
Jonathan: It's tough to answer. I listen or used to listen to a lot of different bands in different genres. The only things they have perhaps in common are the importance of the melodies, the emotions and some kind of contrast with a more agressive side. I always loved contrast in music, not only in metal. I'm always trying to write the kind of music I'd like to hear, taking influences here and there.
Martyna: I'm influenced by lots of stuff, from Depeche Mode to Periphery. My biggest vocal influence is probably Anneke van Giersbergen, even though it might not be so obvious as I'm more extreme. I think Rage Of Light definitely sits in the 'modern metal' field, but I personally haven't heard another band that would sound like us. Electronic or eclectic metal is nothing new of course, but I think we managed to carve our own space in this realm. If we only focus on the vocal side, perhaps fans of Spiritbox or The Agonist could relate to our music. But again, we're all quite different from each other.
What are the next steps for Rage of Light after the release of "Redemption"?
Martyna: As Jonathan hinted, "2.0" is not our final music video, so you can expect more visual content in the new year 🙂 We would also love to play some live shows and festivals, so fingers crossed, 2022 will bring some more possibilities on that front.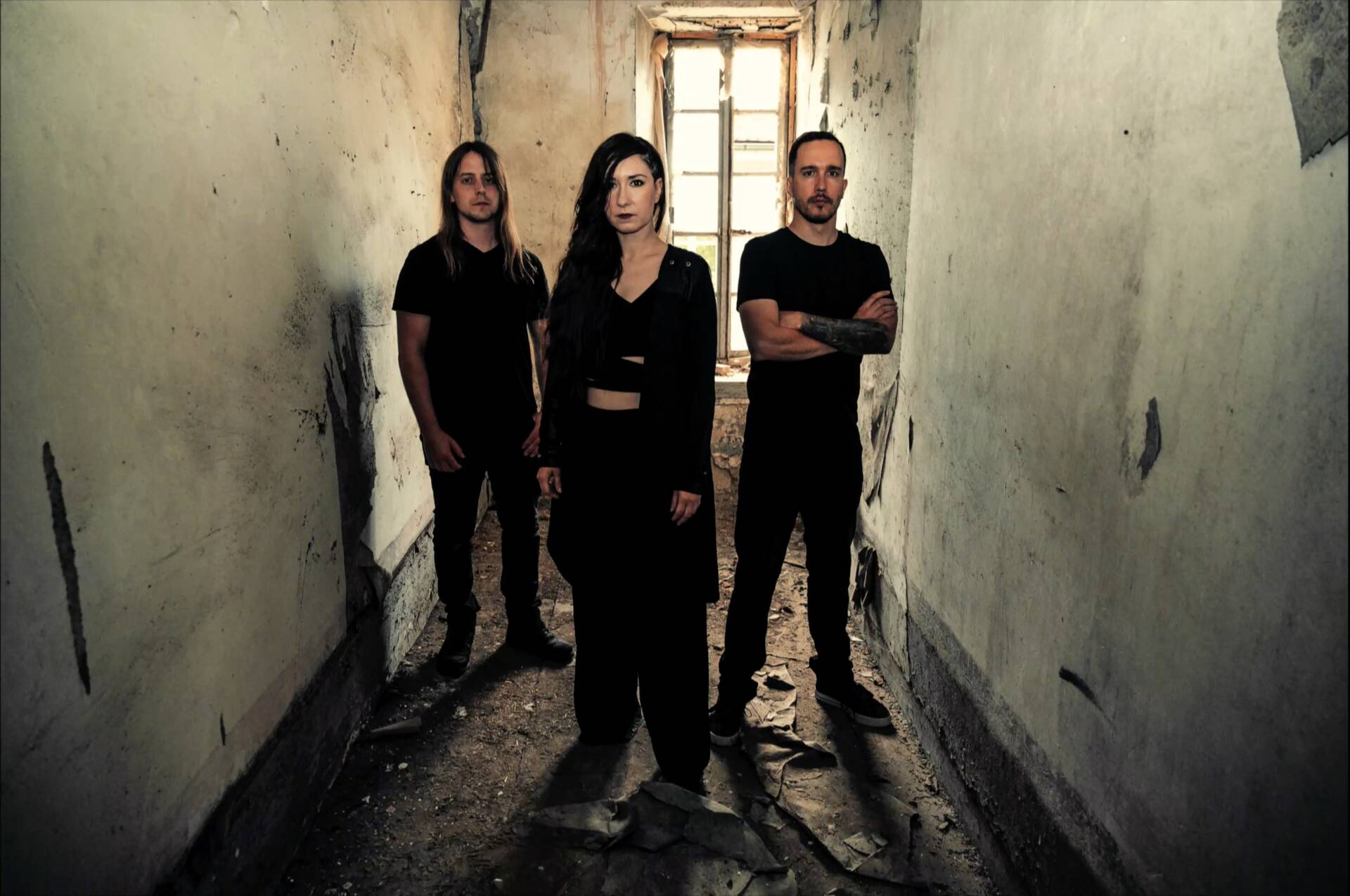 Line-up:
Lead vocals: Martyna Halas
Synthesizers and vocals: Jonathan Pellet
Guitars and bass: Noé Schüpbach
recorded, mixed, and mastered by Vladimir Cochet (Conatus Studios)
cover artwork by Gustavo Sazes