Blind Guardian – The God Machine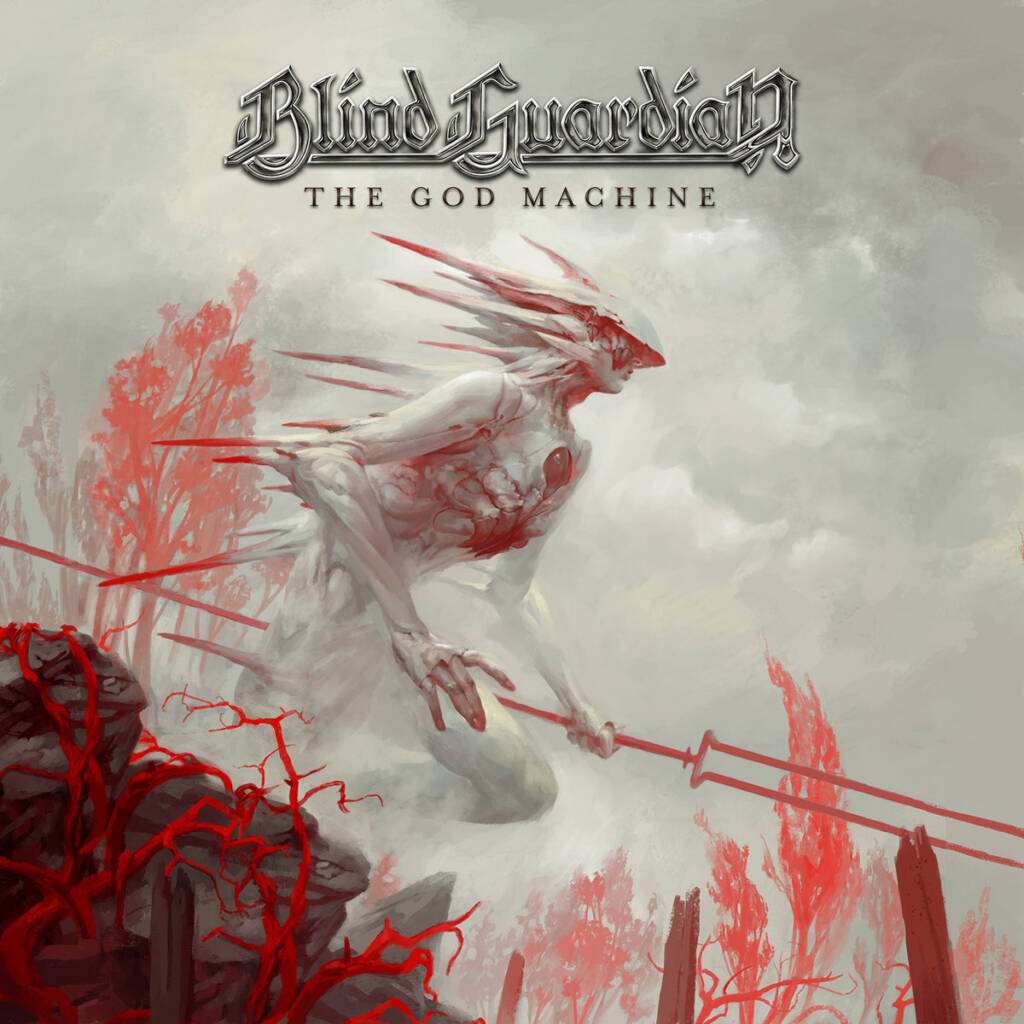 With a career of 28 years, 10 full-length studio albums and headlining some of the greatest festivals, we can all agree that Blind Guardian is one of the most successful metal bands ever. With a solid line-up and an eternal desire to progress the band's sound, it also doesn't seem like these veterans are ready for retirement yet. On the contrary, album #11 has just been released, titled "The God Machine". Will Blind Guardian finally fall into complacency or will they surprise us once more?
After recent releases having grown ever more symphonic, it would be logical to expect something in similar fashion. However, the band may have realized that all the orchestrations were starting to eat at the quality of the songwriting, which has always been Blind Guardian's main strength. So, this time, they decided to break the trend, look a bit further back and basically pick up somewhere between "Imaginations From The Other Side" and "A Night At The Opera", just without the folk elements.
Blind Guardian – Secrets of the American Gods
Kicking off with 'Deliver Us From Evil', the band kicks the gas pedal deeply to bring forward some of their most aggressive material so far, while not forgetting to add epic choruses, jubilant guitar solos and a generally positive vibe. Gone is the darkness of their recent concept albums, instead we go back to take a look at Hansi Kürsch's library, which is still dominated by fantasy and science fiction. 'Damnation' hits hard in similar fashion with tight riffwork and amazing melodies, which makes it one of the album highlights. After this heavy start, the album slows down a little to make space for a mid-section with a lot of progressive elements, even though the foundation is still the typical Blind Guardian power metal sound with its ever-present Queen influences. This section contains some interesting songs, with 'Secrets Of The American Gods' standing out as another highlight, showing the band's capacity for dramatic songwriting to the fullest. So far, so good!
Musically speaking, there is also a lot to enjoy here. While Hansi's vocals may not be everyone's cup of tea, he is delivering some of his best vocals here, with the guitar work being outstanding as usual. Frederik Ehmke once again proves himself as a more than proficient drummer, the choirs are great and the symphonic elements are well balanced in the overall sound. My only point of criticism is that the bass is not prominent enough, because the sound could have been a bit more full-bodied.
Blind Guardian – Violent Shadows
Unfortunately, "The God Machine" does not end as well as it started. The obligatory ballad 'Let It Be No More' is neither catchy nor compelling and the two tracks after don't get the album back on track. For Blind Guardian's most compact album in a long time, with a total playing time of 51 minutes, I was hoping for a full-blown quality experience front to back, but that is just not happening. That doesn't mean that "The God Machine" is a bad album. On the contrary, it contains some of Blind Guardian's most interesting material in years, where the highlights easily outweigh the fillers. It's impressive that, after all these years, the band still manages to release relevant material of very high quality without ever stagnating.
"The God Machine" is a definite must-have for Blind Guardian fans and certainly an interesting album for anyone who likes progressive power metal. Even I like it and I tend to stay far away from that kind of music. However, since "Nightfall In Middle-Earth", Blind Guardian has always had a special place in my heart and it's great to hear that they are still going strong.
Track Listing:
Deliver Us from Evil
Damnation
Secrets of the American Gods
Violent Shadows
Life Beyond the Spheres
Architects of Doom
Let It Be No More
Blood of the Elves
Destiny