The Ocean Collective, Downfall Of Gaia, Herod live at Mama Roux Birmingham 20 March 2019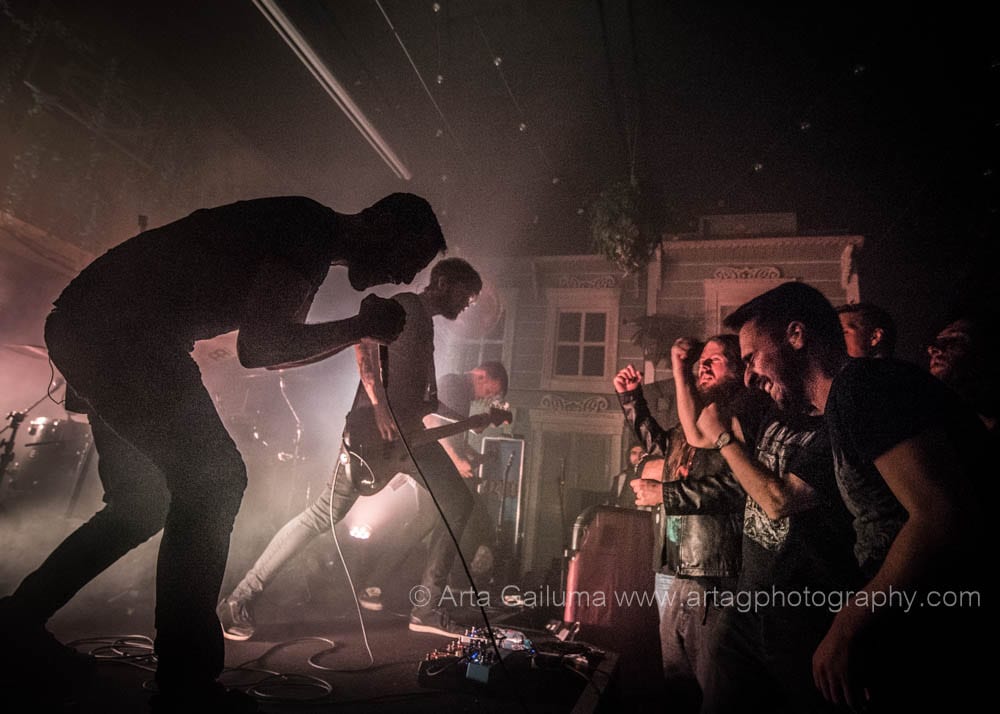 First on stage tonight at Mama Roux in Birmingham, UK, were Swiss progressive sludge metallers Herod. No fancy show, no chit chat between songs; leaving the room in near complete darkness, they were letting the fans concentrate on the atmosphere and musicianship rather than visuals.
Even though there was the feeling that few people did know this band, Herod did a brilliant job on starting the fire tonight.
Herod's new record "Sombre Dessein" came out in February 2019 via Pelagic Records ( herod.bandcamp.com)
Now the stage was taken by German extreme metal quartet Downfall of Gaia. The room was full by now and no space left for moving around and moshing, but, oh well, there was plenty of fist pumping and headbanging. Thick, doomy riffs with black metal intensity were filling the room and the deep growls were interrupted with long instrumental passages.
Bands latest album "Ethic of Radical Finitude" saw its release in February this year. Check out the band here : downfallofgaia.bandcamp.com.
Then thick smoke clouds started slowly fill every corner of the small stage  and it was time for German post/prog collective The Ocean to start their set.
Maybe not that big mainstream, but within progressive metal circles these guys have near cult following. The sheer energy this band produces on stage and passes on to the crowd is unbelievable. Being sandwiched between the stage and fans, I could feel the sharp strokes of flying hair on my back and the hands were stretching high in the air over my head.
Bands lead singer Loïc Rossetti in frantic movements was manoeuvring across the stage nonstop and at some point he ended up sitting on top of the tall speaker before making a jump into the stretched out hands of fans.
The majority of tracks on tonight's set, as expected, were coming from The Ocean's latest release "Phanerozoic I: Palaeozoic" which came out in November 2018 via Metal Blade.  The second part of the album is scheduled for 2020.
Click here to see the show's full photo gallery 
Setlist:
'The Cambrian Explosion'

'Cambrian II: Eternal Recurrence'

'Ordovicium: The Glaciation of Gondwana'

'Hadopelagic II: Let Them Believe'

'Firmament'

'Silurian: Age of Sea Scorpions'

'Statherian'

'Permian: The Great Dying'

Encore:

'Ectasian: De Profundis'

'Benthic: The Origin of Our Wishes'