Pattern-Seeking Animals – Prehensile Tales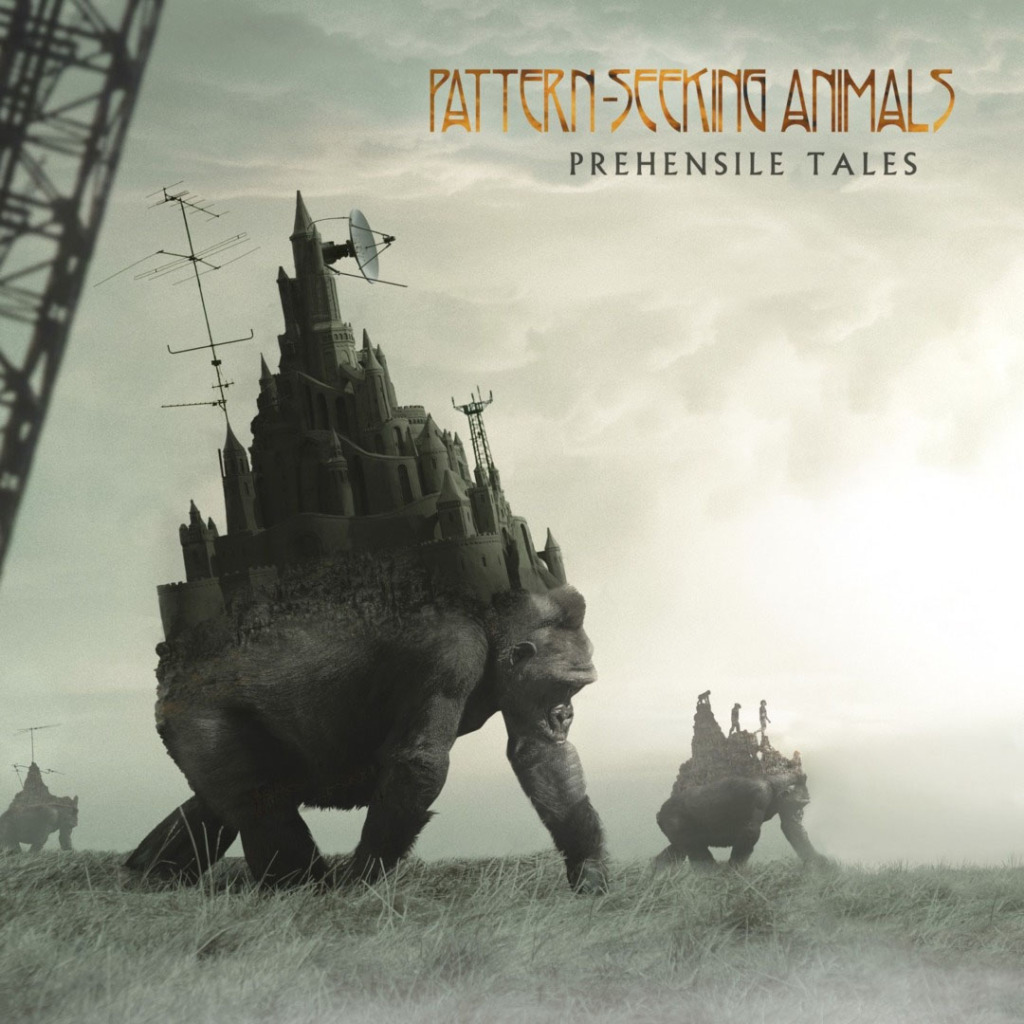 Fans of Spock's Beard and Enchant will be familiar with Ted Leonard, Dave Meros and Jimmy Keegan. Joining them in Pattern-Seeking Animals on keyboards is John Boegehold. John has been involved with Spock's Beard in a song writing and producing role on many of their albums.
"Prehensile Tales" is the band's second album and personifies Prog Rock, invoking shades of Spock's Beard and all the bands that influenced them, Genesis, Yes etc. You might think that this makes it sound unoriginal, but far from it. This album has a fresh, vibrant feel to it.
The running time is 55 minutes, not overlong you might think for a Prog Rock album, but there are only 6 tracks so predictably there are some long ones.
The title of the opening track is 'Raining Hard in Heaven' the title of which seems to imply that the after-world is not the Utopia we have been led to believe it is. Fortunately, the song is not dreary at all, starting with a pulsing beat that will have you, at the very least, tapping your foot. It proceeds through a changing series of passages and paces for 8 ½ minutes, setting the mood for the rest of the album.
Pattern-Seeking Animals – Here I my Autumn (click here if the video doesn't play)
'Here in my Autumn' continues with upbeat catchy hook lines, time changes and hypnotic swaying rhythms.
'Elegant Vampires' is a spooky little tale, with some nice violin, and a catchy chorus. "These strangers come and go, dressed all in dead men's clothes", but try not to be scared, at 4 ½ minutes it is the shortest track on the album!
Pattern-Seeking Animals – Elegant Vampires (click here if the video does not play)
John Boegehold is also known for his film scores and a little bit of this rubs off in the next track 'Why Don't We Run' which starts with an Oriental sound for a few bars, before morphing into a sort of Spaghetti Western theme and then into the song proper. The chorus is big, bouncy, and catchy. The addition of a trumpet adds to the Mexican/Spaghetti Western sound. I think this is the most fun track on the album.
This is followed by the longest track on the album, 'Lifeboat' which takes up 17:20 minutes of the 55 and appears to be about a sinking ship. Violin, cello, saxophone, and flute add to the atmosphere of this epic, in which the teller of the story battles with his mortality and struggle with his beliefs.
Pattern-Seeking Animals – Why Don't We Run (click here if the video does not play)
Last, but not least, a track that's 12 minutes long to round things off, 'Soon, But Not Today'. It starts with some nice guitar harmonics, then keyboards join in followed by a violin. After a couple of minutes, it picks up pace for a bit, and then drops into a Reggae section, then back and forth between rock and Reggae. There are lots of different sections in here, including a bit that sounds like Queen. 
There are no fillers on this album, every track has something to adhere it to you. Infectious grooves, earworms. Don't take my word for it, have a listen.
Track list:
Raining Hard in Heaven 8:31
Here in my Autumn 7:56
Elegant Vampires 4:29
Why Don't we Run 5:08
Lifeboat: 17:20
Soon But Not Today 12:03