Two metal debuts for dark prog lovers!
Releases of the Week 20/2021 with Epiphanic Truth and Derev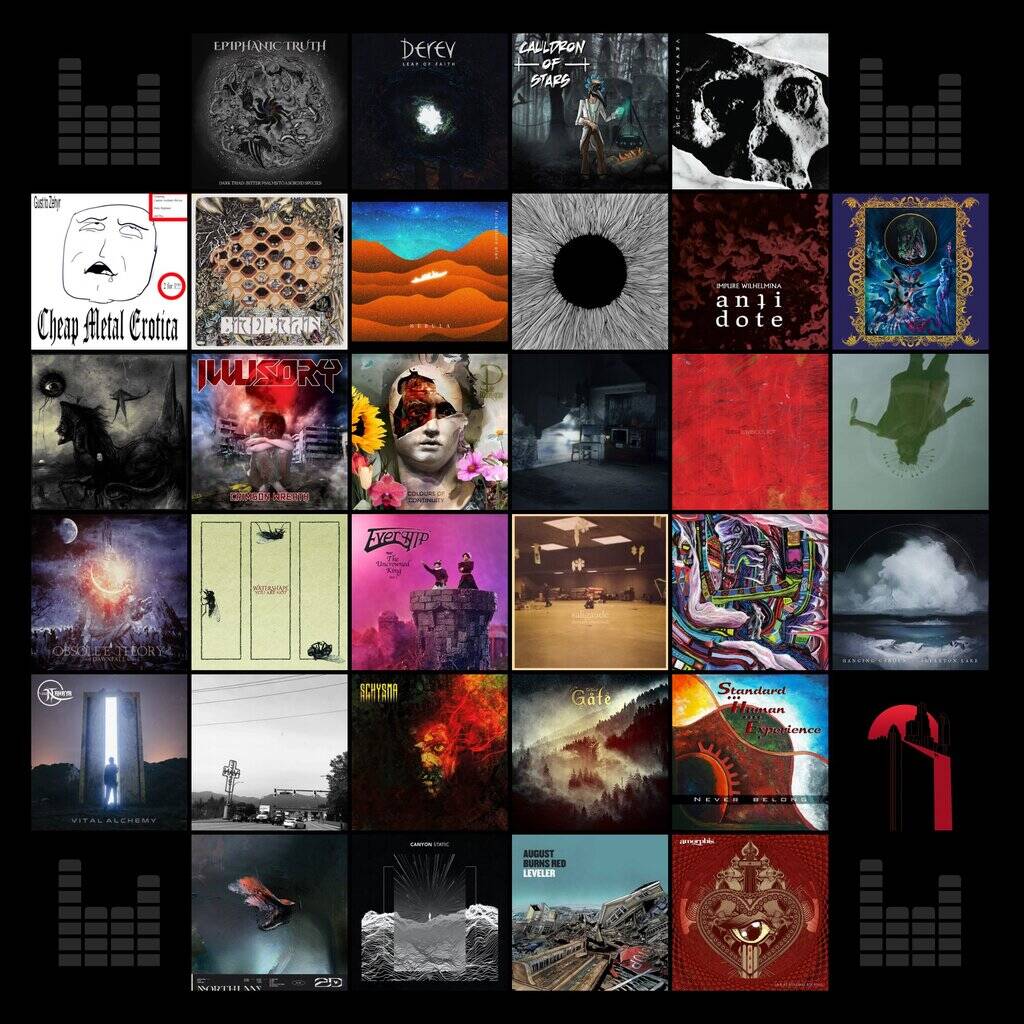 This week, our highlights include the astounding, genre-blending extreme prog album from international art collective Epiphanic Truth, and the emotionally-driven prog metal EP by independent Canadians Derev. But don't let that stop you there! We have another loaded week full of underground prog that shouldn't be missed!
Epiphanic Truth - Dark Triad: Bitter Psalms to a Sordid Species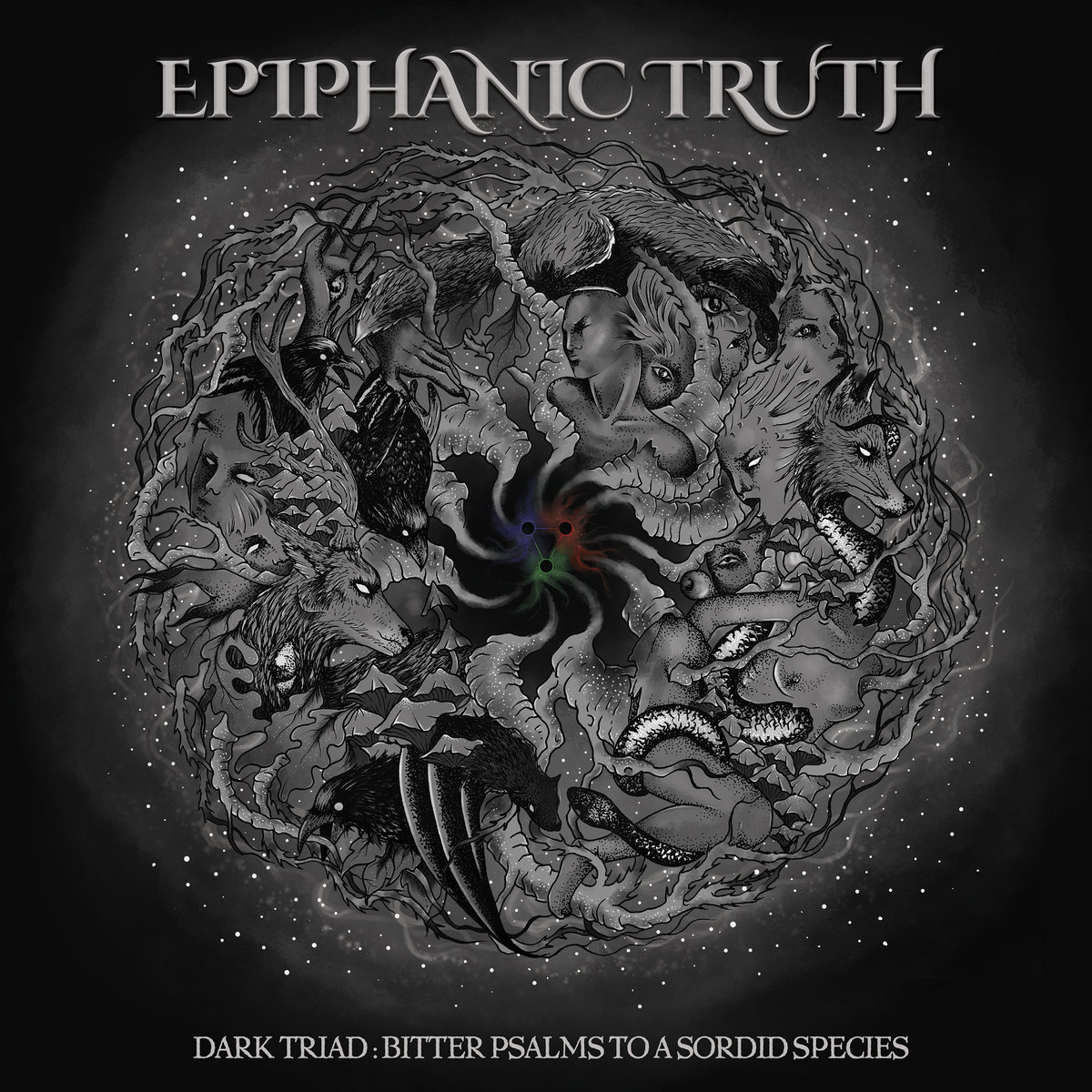 Founded in the UK, art collective project Epiphanic Truth began as a collaborative effort between musicians across the world, and launched their amazing debut album "Dark Triad: Bitter Psalms to a Sordid Species" this week. The music in itself is certainly quite astounding, creating this versatile journey between prog death, dissonant avant-garde, and atmospheric sludge metal, with some jazzy and droney moments too. While having only 3 songs on this record, each piece is strong in their own way, especially the closing 22-minute track. Mmm, what a delight! The production is stellar and quite punchy as well, which is often not the case for most dissonant extreme acts, but it works really well here. However, if you're relatively new to this style of metal, don't expect this to grab you on the first listen, despite it being more 'easy listening' than your traditional disso death band. Overall though, this is an exceptional yet experimental journey that will keep you guessing until the end, so there's never a dull moment. Fans of musical groups like Ulcerate, Neurosis, and Ad Nauseam should find plenty of things appealing about this release. Colin
Derev - Leap of Faith EP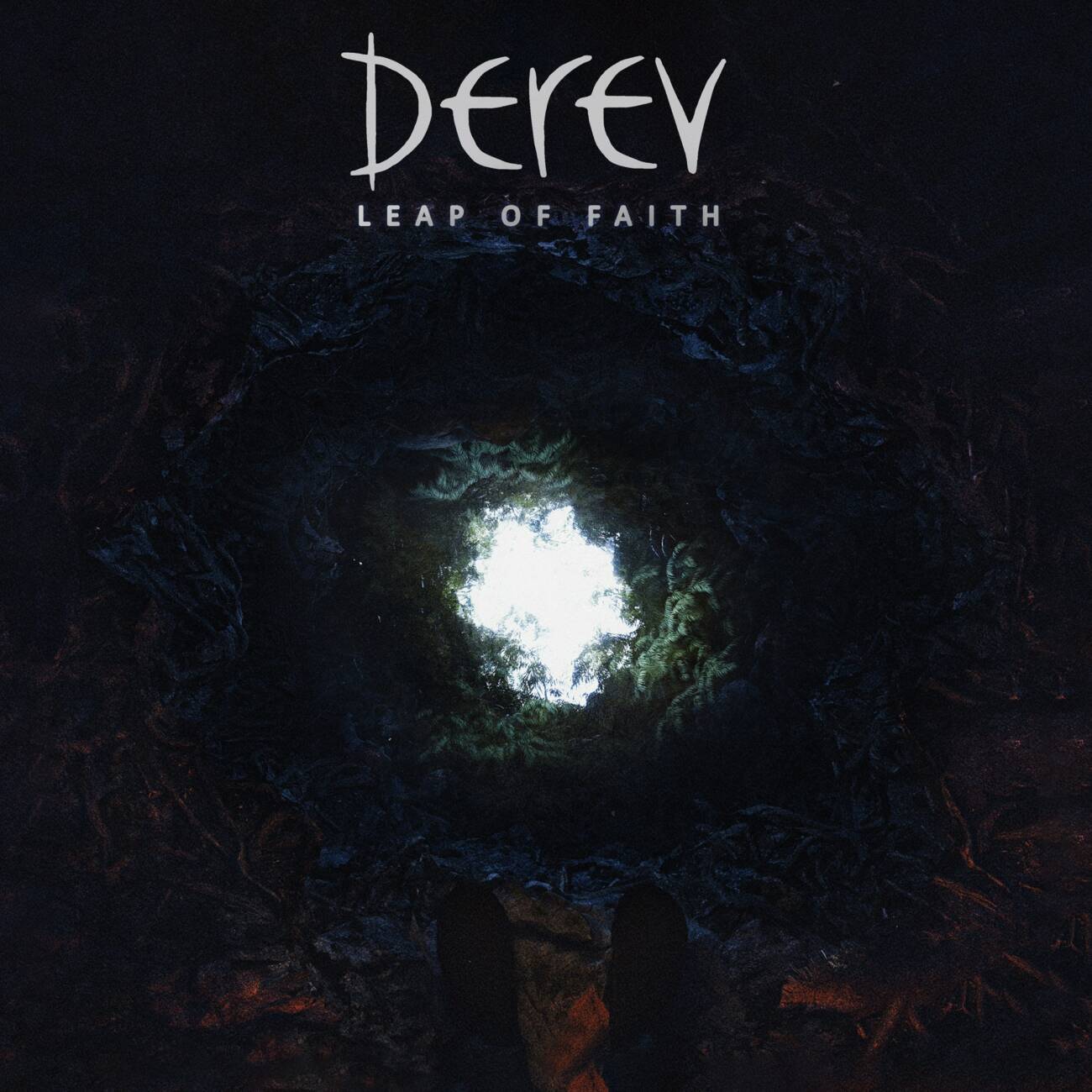 Seemingly out of nowhere, the three Canadians (with backgrounds from Syria and Armenia) that have combined their forces under the moniker Derev treat us to a little jewel of a debut EP called "Leap of Faith". With its five songs plus intro, it reaches a playtime of 37 minutes, so other bands might have released this as a full length album. Regardless of what you are calling it, the quality of the contents on display is of the highest caliber. Stylistically firmly rooted in atmospheric, melancholic prog metal, they even rival the current leaders Soen and Wheel for best release of this year so far in that particular style. The songwriting is spot on, the production emanates a warmth that embraces you and the skills of the three core musicians match the proficiency of their aforementioned peers. What might set them apart and give them a unique edge is certainly their tastefully integrated oriental and Armenian influences courtesy of the members' roots and the icing on the cake is definitely the heartfelt guest vocal performance of Adel Saflou and one can only hope that they will either manage to convince him to become a full-time member or find a worthy replacement. In any case, this debut EP is not to be missed by all lovers of emotional prog metal! Dario
More releases for 21 May, 2021
A Minor Error - Cauldron of Stars (May 16)
Creepers - Lush (May 17)
Gust to Zephyr - Cheap Metal Erotica (May 18) Bandcamp
Zuffalo - Birdbrain (May 18)
fox capture plan - Nebula (May 19, Playwright)
VOLA - Witness (Mascot Label Group)Read Our Review
Impure Wilhelmina - Antidote (Season of Mist)
Esoctrilihum - Dy'th Requiem For the Serpent Telepath (I, Voidhanger Records) Bandcamp
Acausal Intrusion - Nulitas (I, Voidhanger Records) Bandcamp
Illusory - Crimson Wreath (Rockshots Records)
Pale Mannequin - Colours of Continuity
Hundred Headless Horsemen - Apokalepsia
Nadja - Luminous Rot (Southern Lord)
⊙ - Anabasis
Obsolete Theory - Dawnfall
Watershape - You Are Not (Elevate Records)
Evership - The Uncrowned King - Act I
Saligaude - Demain mercredi
Yautja - The Lurch (Relapse Records)
Hanging Garden - Skeleton Lake (Lifeforce Records)
Nahaya - Vital Alchemy (Rockshots Records)
Charlie Coxedge - Big Top (This Is It Forever)
Schysma - Schysma (Wormholedeath/Aural Music Group)
Standard Human Experience - Never Belong (Wormholedeath)
Odraza - Acedia EP (Godz ov War Productions) Bandcamp
Gåte - Til Nord EP (Indie Recordings)
Northlane - 2D EP (UNFD)
Canyon - Static EP
August Burns Red - Leveler (Re-release)
Amorphis - Live at Helsinki Ice Hall (Nuclear Blast)