Blidvinter – Petrichor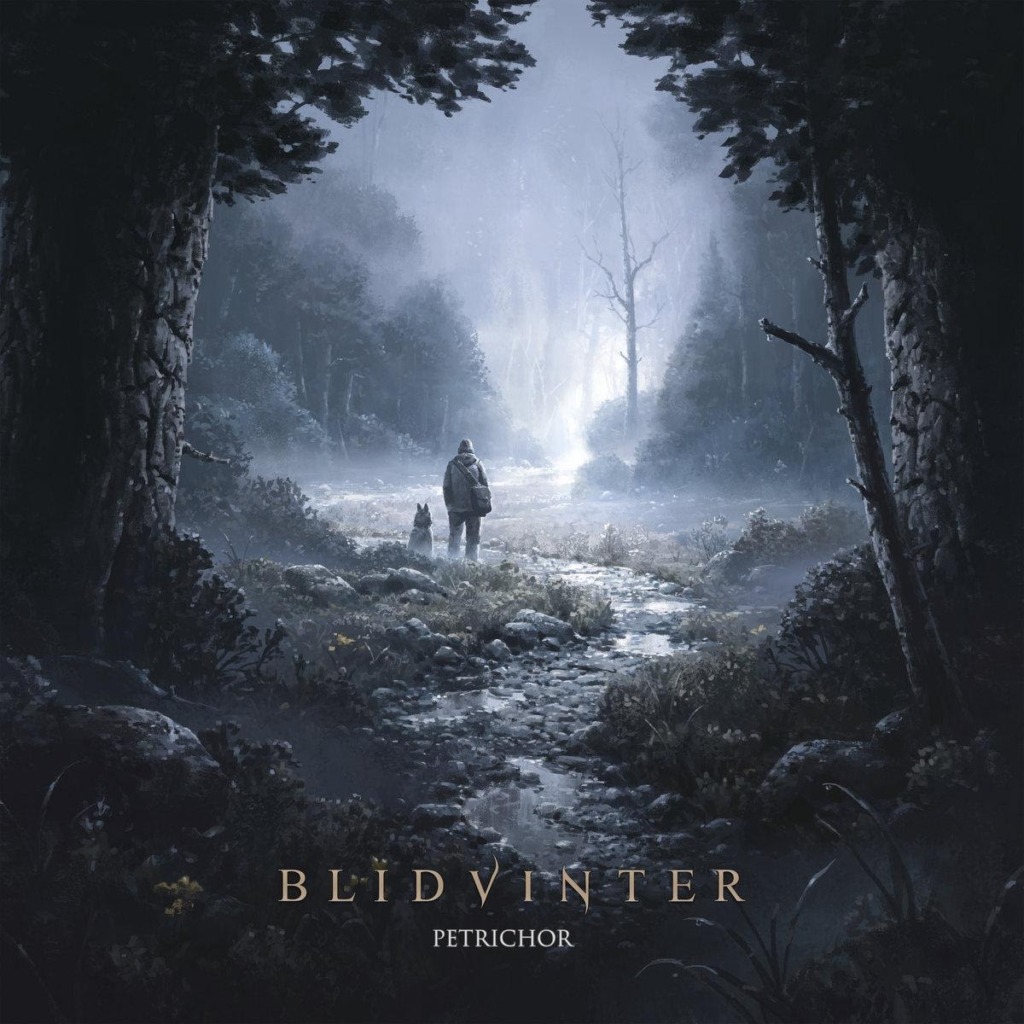 With concerts, tours and festivals being cancelled or postponed left, right and centre, opportunities for gig reviews are non-existent right now. This is very depressing and worrying on many levels, so I thought I might try my freshly washed hand at an album review instead.
A posting came up in the Facebook group Technical/Progressive/Melodic/Brutal Death Metal Sharing for a new album release. I tend to check some of these links out, because you never know. Quite often though the albums are same old, same old. Not this time. Swedish multi-instrumentalist Joakim Lundbäck released his first full album on March 14th, 2020. He goes under the name of Blidvinter and the album is entitled "Petrichor". The band/project name translates to gentle winter, and the album title means a pleasant smell that frequently accompanies the first rain after a long period of warm, dry weather.
Blidvinter – The Pitch Black Lake (Click here if the video does not play)
Immediate comparisons can be made with Opeth and Insomnium, but there's a lot more to these seven tracks than that. It's quite difficult to pigeon-hole the style but he describes it as Swedish Death Metal (Melodic, Progressive and Doom influenced). Joakim handles all the vocals, guitars, bass and synthesizers. He also composes, records and mixes the material. Drums are played by Hugo Ribeiro.
Every track on this album is a musical journey. Heavy passages interwoven with quieter melodic ones. It's all at a pace that you can headbang to, without risk of serious injury. I find it a relaxing album to listen to. Some people will find that hard to believe, relaxing to Death Metal, but others will know exactly what I mean.
The album is available for a mere 7 Euros on Bandcamp as well as his 2015 EP This Solitary Creation for a paltry 2 Euros. Take a listen, that's the beauty of Bandcamp, you can try before you buy!
Track List:
Six 5:53
A Somber Scene 08:10
And for The Briefest of Moments 05:35
The Pitch-Black Lake 06:07
Skyfall 08:05
Flight 04:50
Through Storm 10:25