Exist Immortal at O'Rileys, Hull, 31st May 2019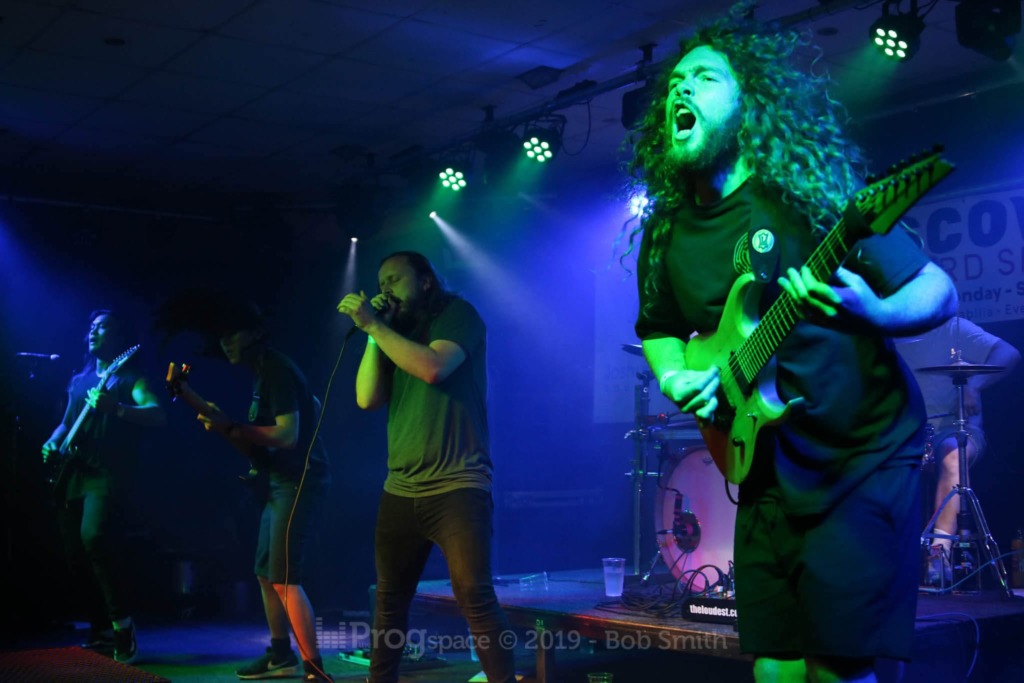 Exist Immortal were unknown to me until they were announced for UK Tech-Fest 2017. At the time I flagged them as a band not to miss. On the day they exceeded my expectations and became one of my favourite bands of the festival that year. We got to see them again in 2018 at the Black Heart in Camden but since then until now, they have eluded us. So, when they announced a gig in Hull on a Friday night, ticket price £5, we had to be there.
This was our first time at O'Rileys. It's a friendly little pub/music venue, with its own P.A. System and an impressive lighting rig. The stage is plenty big enough for bands such as Exist Immortal and is situated at one side of the main room, thus allowing a better view for more people.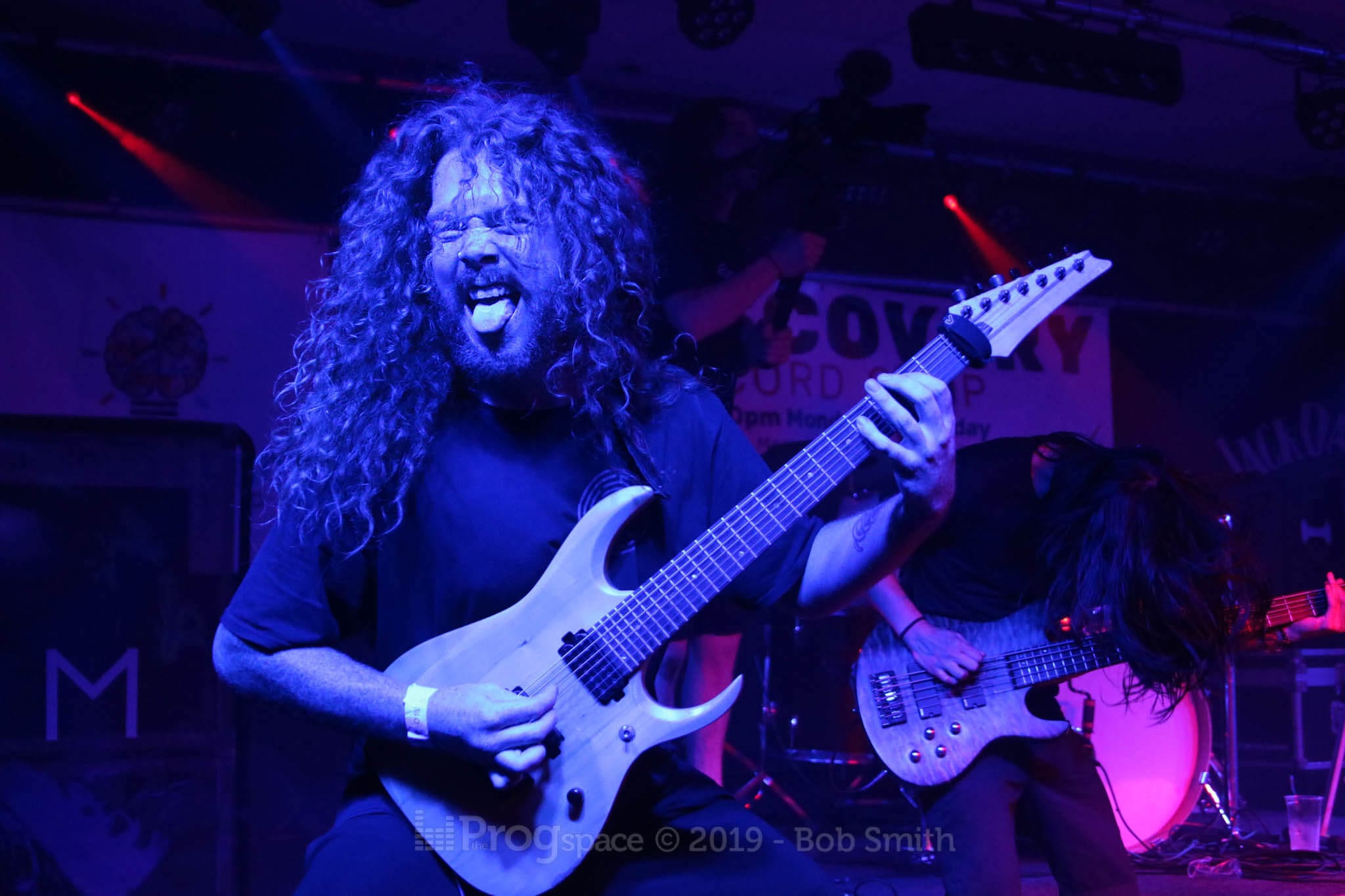 This event was a fundraiser for Joshua's Light Foundation, a charity aiming to raise awareness of mental health issues in young people. Billed as Mosh 4 Josh IV, in memory of Joshua who was only 18 years old when he tragically took his own life.
Exist Immortal were top of a bill featuring five bands. We missed the first two, but were in time to watch Lightspeed Lover, who were enjoyable if not really my cup of tea. What did become immediately evident though, was the quality of the sound.
While the next band were setting up, there were impassioned talks on behalf of the charity, from the event organiser Sonny Rust, followed by Joshua's sister.
The excellent sound continued for band number four, The Escape Artist, this being down to the skills of in-house sound engineer Darren, who I've been informed gave the charity use of the venue and his services for free.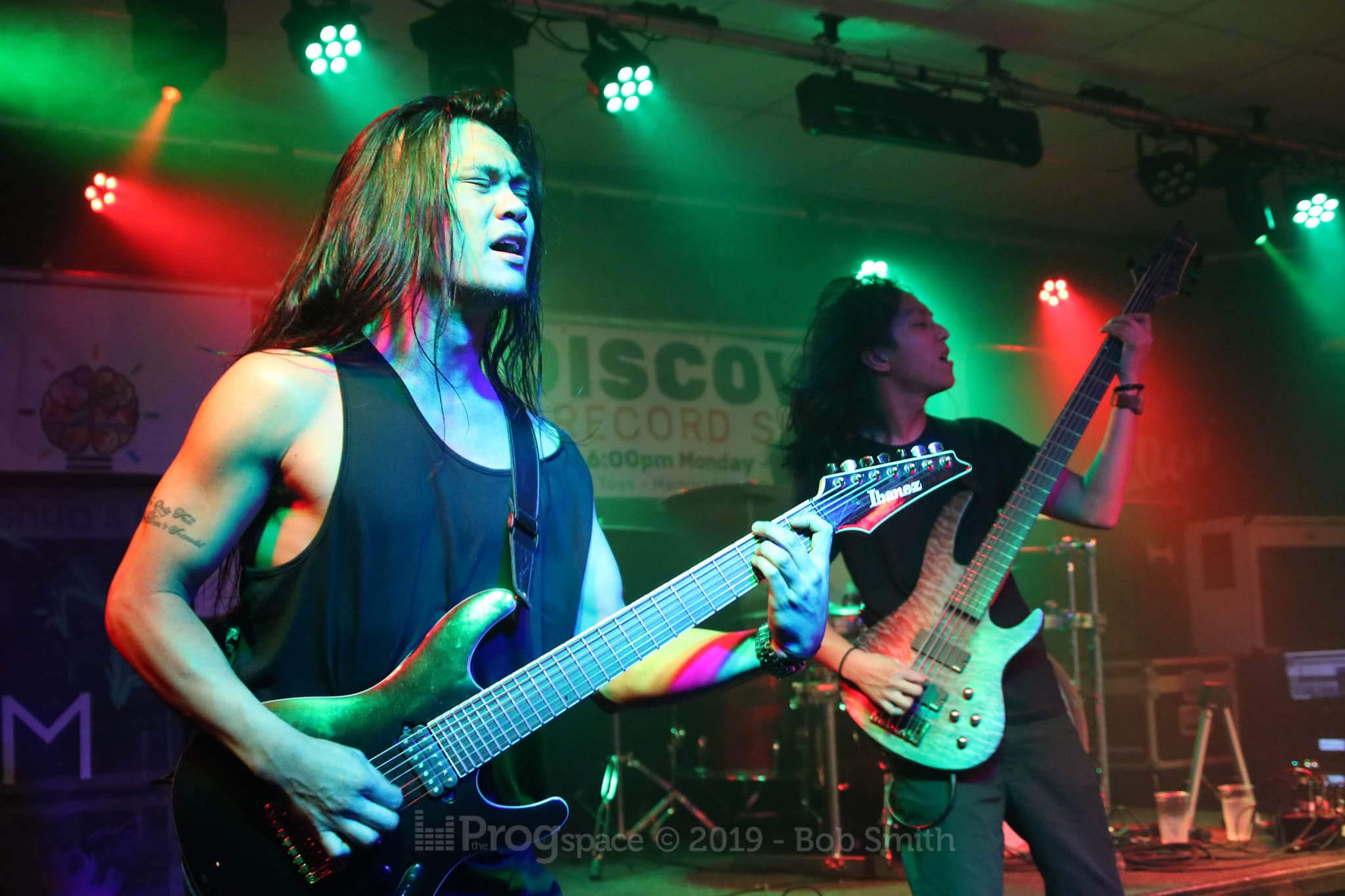 However, before Exist Immortal could take to the stage, there was one more charity fund raiser. A brave long-haired young lady had volunteered to have her head shaved. This proved more difficult that it sounds, and scissors had to be called for. She made £205 through sponsorship on top of the £650 already raised from the event.
Finally, the big moment had arrived, and the band we had come to see launched into their set. Exist Immortal have a very energetic show and gave 100% from start to finish, drawing from their 2016 album Breathe and 2014 album Darkness of an Age. New numbers 'Glow' and 'Wires' also featured in the set. Vocalist Meyrick de la Fuente encouraged the crowd to move forward and they eagerly obliged.
A raised plinth at the front of the stage allowed both Meyrick and guitarist Mikey Gee to throw some shapes above the crowd, who lapped it up. Over on the left of the stage, bassist David Billote and guitarist Kurt Valencia were equally animated, and at the back, drummer Charlie Bines kept the whole thing together. Not only do this band sound amazing but they also look great on stage.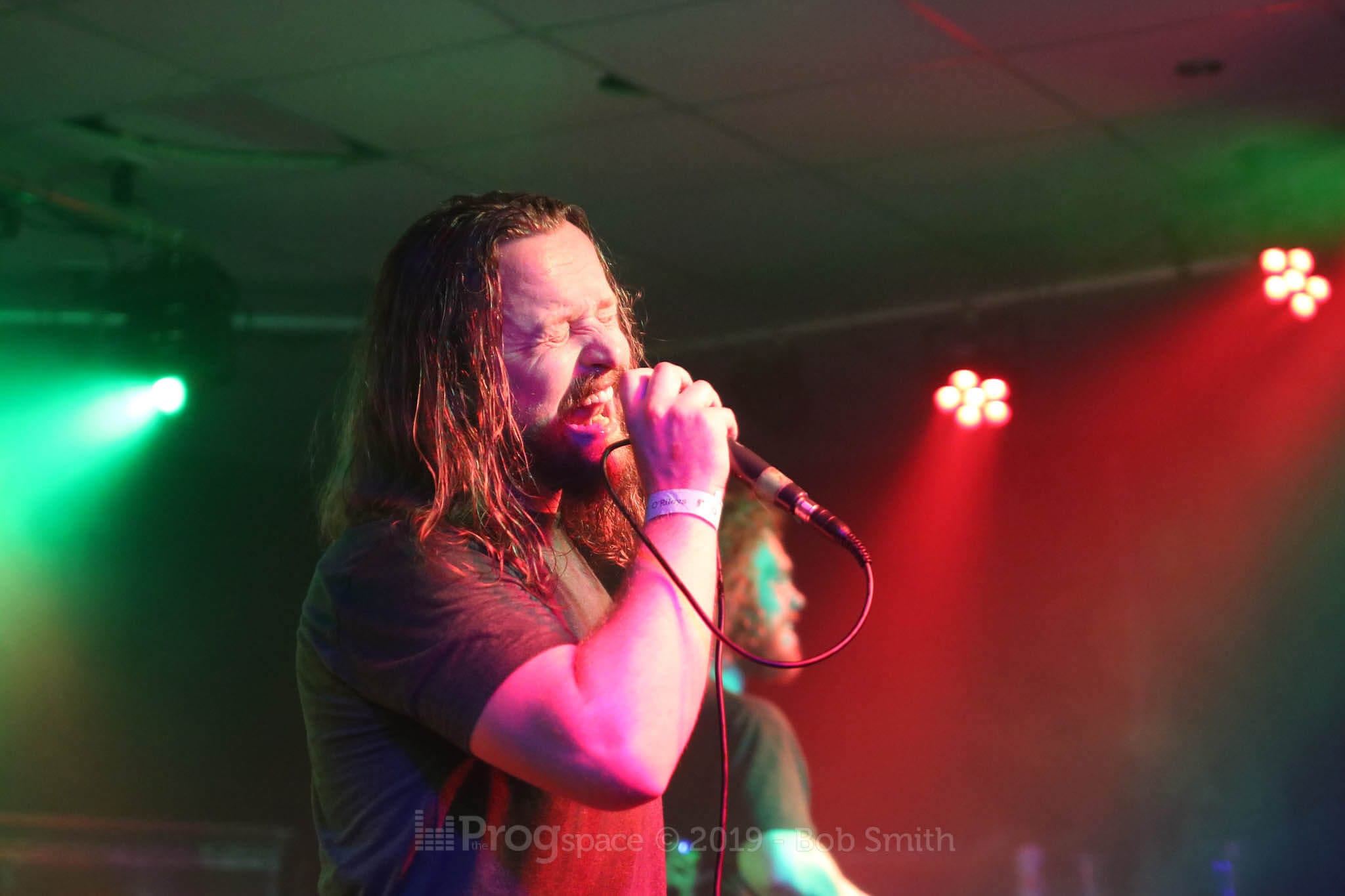 During the song 'Glow', they were joined on stage by guest singer Sammy Rudderforth (ex of The Colour Line – who toured with Exist Immortal some years ago – now with The Temple and New Meds) who stood side by side with Meyrick and sung his heart out. Later when the band were persuaded to come back on for an encore, they were joined by the afore-mentioned Sonny Rust who proudly sang along to 'The Void'.
Then it was all over, far too soon. A fantastic evening was had by all, and a bargain for a fiver. Not counting the merch!
Click here to see the full photo gallery!
Setlist:
Wires
Behind the Eyes
Erode
In Hindsight
Breathe
Edge of Infinity
Glow
Satellites
Follow Alone
Encore: The Void