Transatlantic Vector Studies: Haken, Vola & Bent Knee/Ben Levin Group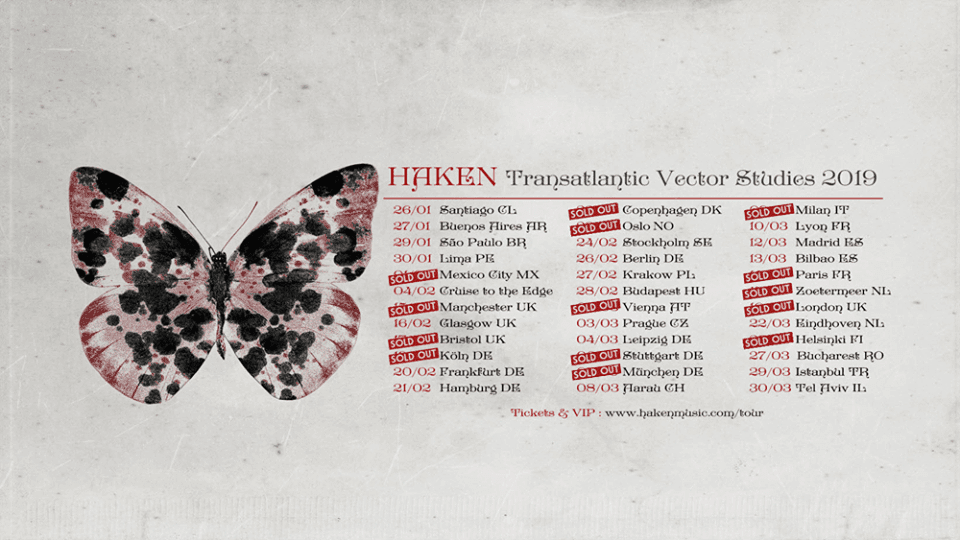 This time around, after the release of their newest smasher "Vector" last fall, british prog darlings Haken treated North America first to their Transatlantlic Vector Studies. Us Europeans had to wait until Spring, but I can tell you: it was well worth the wait. The southern german department of The Progspace was able to catch the Leipzig, Stuttgart and Munich shows.
Along from their trip to the United States, they brought the eclectic prog rock collective Bent Knee that is currently stirring up the scene. Their show is quirky and stunning, naturally sounding a lot heavier than on record. Courtney Swain's voice is even more impressive in a live setting as well, I just wished we could hear her natural sound more often, as most of the time the effects are a bit overdone in my opinion. Still hoping for a full fledged European headliner club tour with their upcoming album.
For a couple of dates in the middle of the tour (including Munich), it was Bent Knee guitarist Ben Levin's solo project performing opening duties as some of the Bent Knee's had to fly home for a wedding. An unexpected, surprisingly entertaining mix of Frank Zappa weirdness, alternative rock and hip hop(!), that was sure to turn  a lot of heads.
Danish shooting stars Vola subsequently pumped up the metal riffing significantly. Presenting a perfectly balanced selection from their debut "Inmazes" as well as from their current hit album "Applause of a Distant Crowd", their signature blend of pop melodies and polyrhythmic Meshuggah riffing went down well with the not so distant crowd. Asger Mygind's velvet voice and perfect mane, Nicolai Mogensen's hyperactive bass antics and spot on backing vocals and Adam Janzi's tasteful grooves and ghost notes were spot on. Only keyboard player Martin Werner was sadly missing most of the shows on this tour, but Asger saved the day and even played the keyboard solo in the final 'Stray the Skies' on his guitar. Well done guys, can't wait to see you again as headliners in the fall with support from Arch Echo and Rendezvous Point.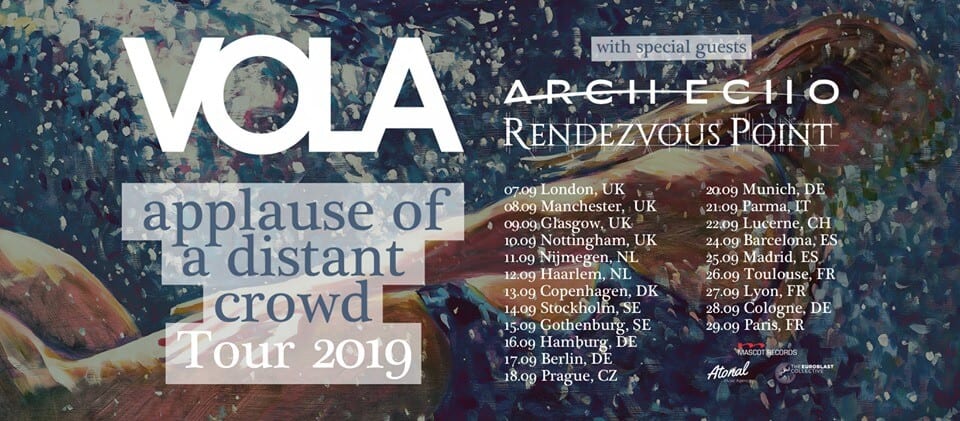 Haken's set was naturally focused on "Vector", as they played almost the entire album (sadly minus the goosebumps galore ballad 'Host' though). The new songs are nothing short of massive live, the boys displaying a sheer inhuman tightness from start to finish. Especially the instrumental 'Nil By Mouth' is the cause of many dropped jaws night after night. "The Mountain" riff monster 'Falling Back to Eart' fits perfectly between the new material as well as the "Affinity" favorites '1985' and the epic 'Architect'. Ross Jennings is still getting better and better with each tour, representing the perfect mix of a rockstar and nice guy.
The evening ended on a lighter more prog rocky note with the return of 'Crystallised' and in Munich at least, one of the many sold out dates, we were lucky to witness a closing cover version of Toto's classic 'Africa', something fans have been waiting for ever since that auto cappella video from our colleagues at FreqsTV. Funnily enough, they filmed a  new auto cappella episode just before the show, and of course they chose to do something different with it. Highly recommended to check it out right here. And if you have the chance, go catch Haken live on one of their Summer Vectour dates or later this year supporting Devin Townsend on his big "Empath"-tour. One of the best prog metal shows you can currently get.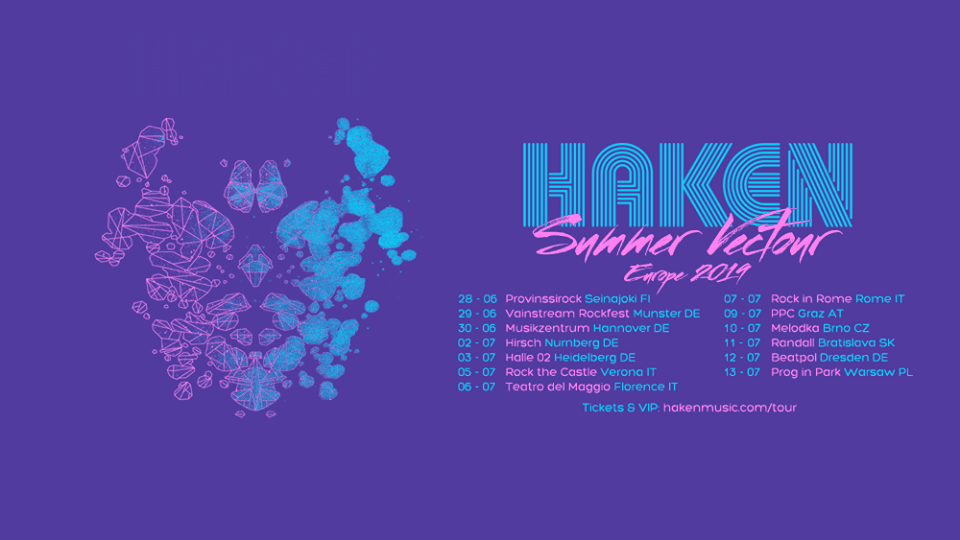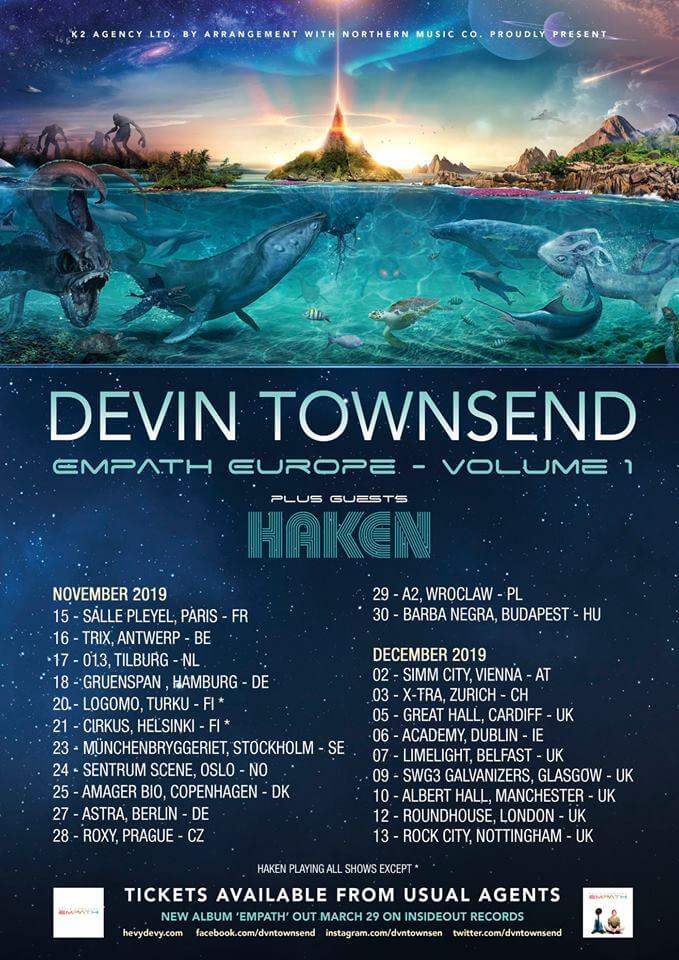 Setlist Vola (Munich)
Smartfriend
Starburn
Ghosts
Your Mind Is A Helpless Dreamer
Owls
Alien Shivers
Ruby Pool
Whaler
Stray The Skies
Setlist Haken (Munich)
The Good Doctor
Puzzle Box
Falling Back to Earth
A Cell Divides
Nil by Mouth
1985
The Architect
Crystallised
Africa (Toto Cover)