Illuminate Minerva exclusive premiere: 'Abductions'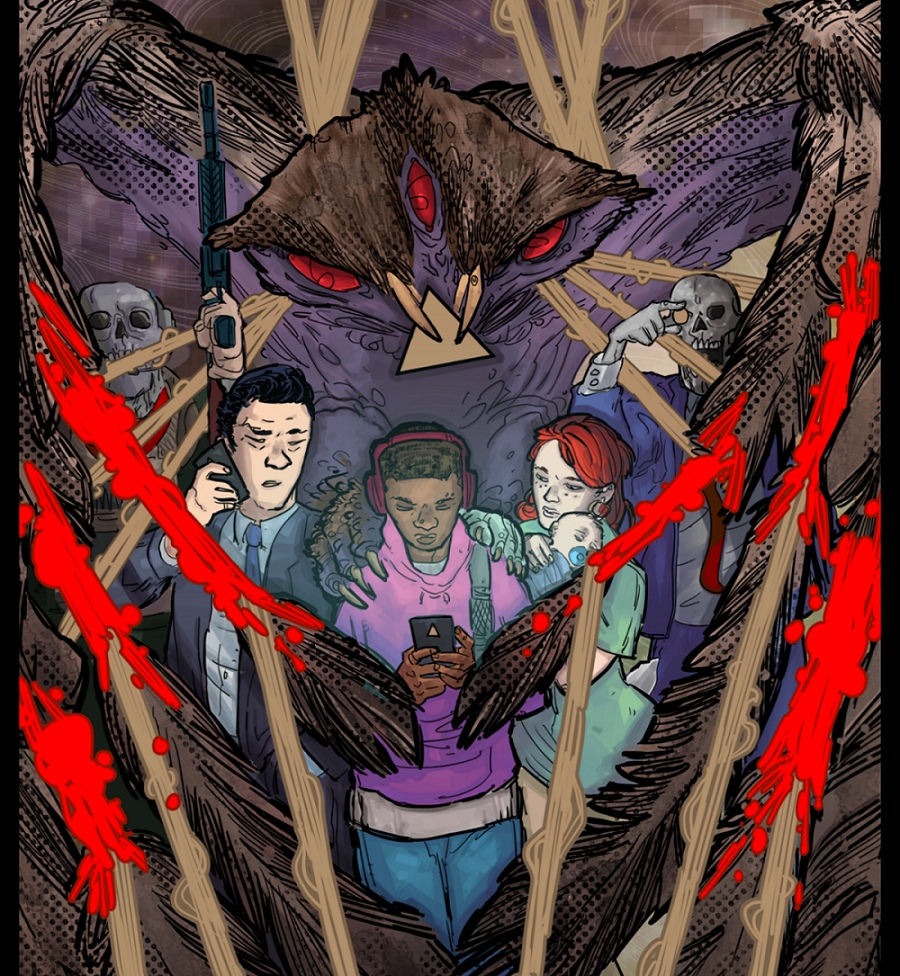 Calgary, Canada's Illuminated Minerva is putting out their emotional, turbulent full-length album "Enigma Adamantine" on September 25, 2020. Ahead of the release, they are thrilled to entice the world with their second single "Abductions", premiering exclusively here at The Progspace today.
The band blends together heavy riffs, groovy bass, and psychedelic melodies, and in lieu of vocals, archived audio clips resulting in oratory artistic storytelling. The concept album is five long songs, each one uniquely contributing to the overall theme of the album. Fans of the first album will notice a divergence from the ambient and electronic focus towards heavier and more technical songwriting.
Always in a state of growth, Illuminated Minerva shares the story behind 'Abductions':
"Two bros, one alien abduction. A musical retelling of Charles Hickson's account of his abduction on the Pascagoula River. Progressive movements mixed technical riffs recount the mind-blowing tale of these two friends."
Illuminated Minerva – Abductions (click here if the video doesn't play)
Illuminated Minerva:
Nathan Bourgeault – Guitar
Jordon Bourgeault – Drums
Matt Petti – Bass
Pat Lawtey – Guitar
Album Credits:
• All songs performed by: Illuminated Minerva
• All songs written by: Illuminated Minerva
• Produced by: Illuminated Minerva and Alan Sacha Laskow
• Mixed by: Alan Sacha Laskow
• Mastered by: Alan Sacha Laskow
• Album Artwork by: Nathan Bourgeault
Follow Illuminated Minerva here:
Illuminated Minerva YouTube channel
https://illuminatedminerva.bandcamp.com/
https://www.facebook.com/illuminatedminerva/
https://www.instagram.com/illuminatedminerva/
Illuminated Minerva on Spotify