Megalophobe – Music For Resistance Fantasies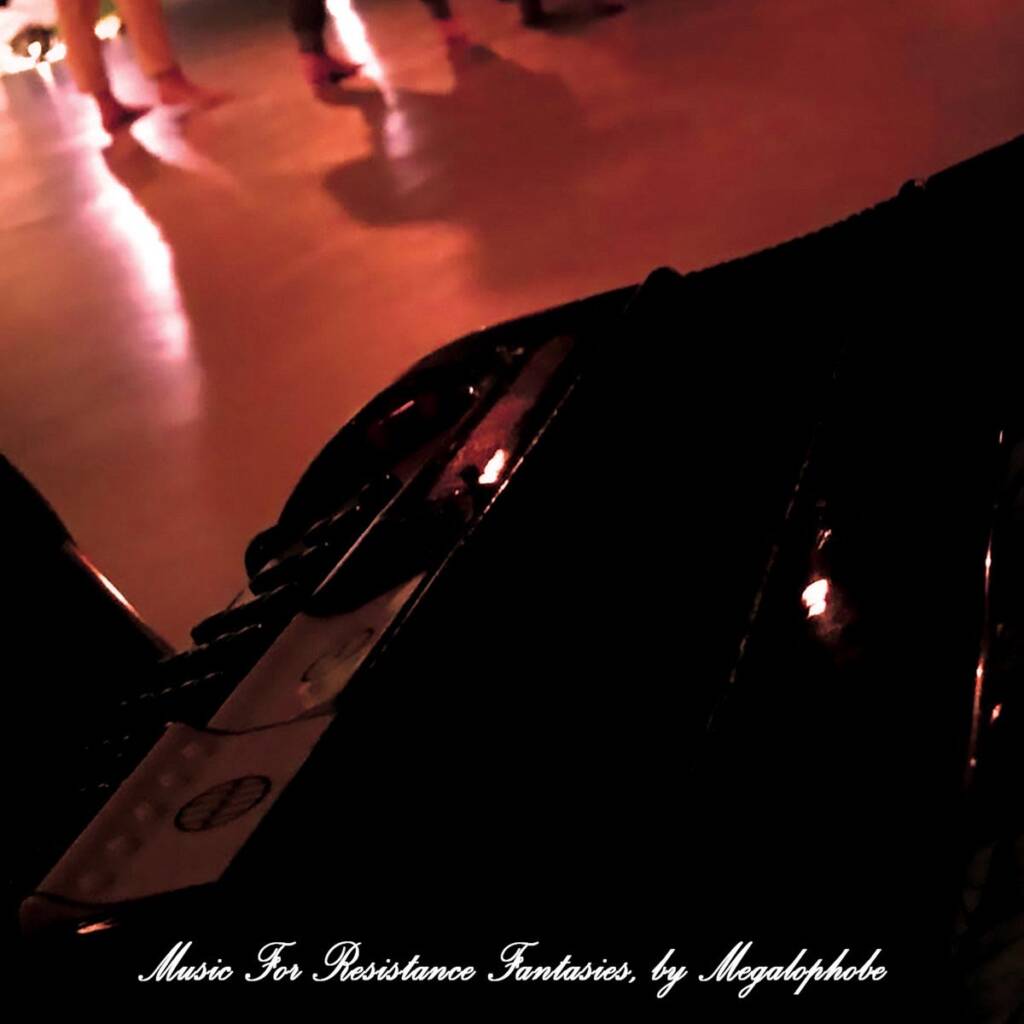 Megalophobe is a New York based ambient/experimental one-man-project by Benjamin Levitt and his latest offering "Music for Resistance Fantasies" was released last December. It's his second album and he has two other collaborations with fellow dark ambient one-man-project Grindfailure. This album was recorded, originally a solitary track, as an audio accompaniment for Marion Storm's Resistance Fantasies, Strategies For Moving Toward — And Against, performed at the Target Margin Theater in Brooklyn, New York as part of the 2019 Exponential Festival. It's a festival dedicated to experimental performances from emerging artists, and the music was accompanying a dance performance that included improvisation and group actions.
It's probably difficult to describe to a casual prog fan or anyone who doesn't have any idea about noise and/or 20th century music. Amazingly, you can find professional musicians who have little to no knowledge about experimental movements of the last century, due to a serious flaw in the education system of many conservatories. Nevertheless, Megalophobe is probably inspired by such movements, since you can hear the influences from such artists, some of the more recognisable names would be Karlheinz Stockhausen and the Darmstadt School, as well as Iannis Xenakis. Most sounds were created with an accordion plugged in with pedal effects, accompanied by field recordings and other samples. As a whole, it's very dreamlike creating an interesting soundscape of unrest. It's captivating and interesting to try to guess how these sounds were created.
Megalophobe – Performance Trailer (Click here if the video does not play)
However the sound is a bit muddy, which might be intentional so as to create a low-fi aesthetic, but because it sounds like an unpolished live recording (which from what I understand is not the case) and knowing that this was created for a live performance, the sound highlights the most significant drawback of this album: It feels as if it's missing something. There are some excerpts from the performance on YouTube that make you comprehend and enjoy the music much better. So while I enjoyed it a lot, it is evident that it is meant to be part of a larger performance. Either way, I'm interested in seeing what the project's next step will be, it is already announced that another collaboration with Grindfailure is in the works.
Track list:
Dreamy 6:14
Airy 6:28
Noisy 6:46
Spacy 6:48
Voxy 5:56
Dreamy Reprise 4:44