Pothamus – Raya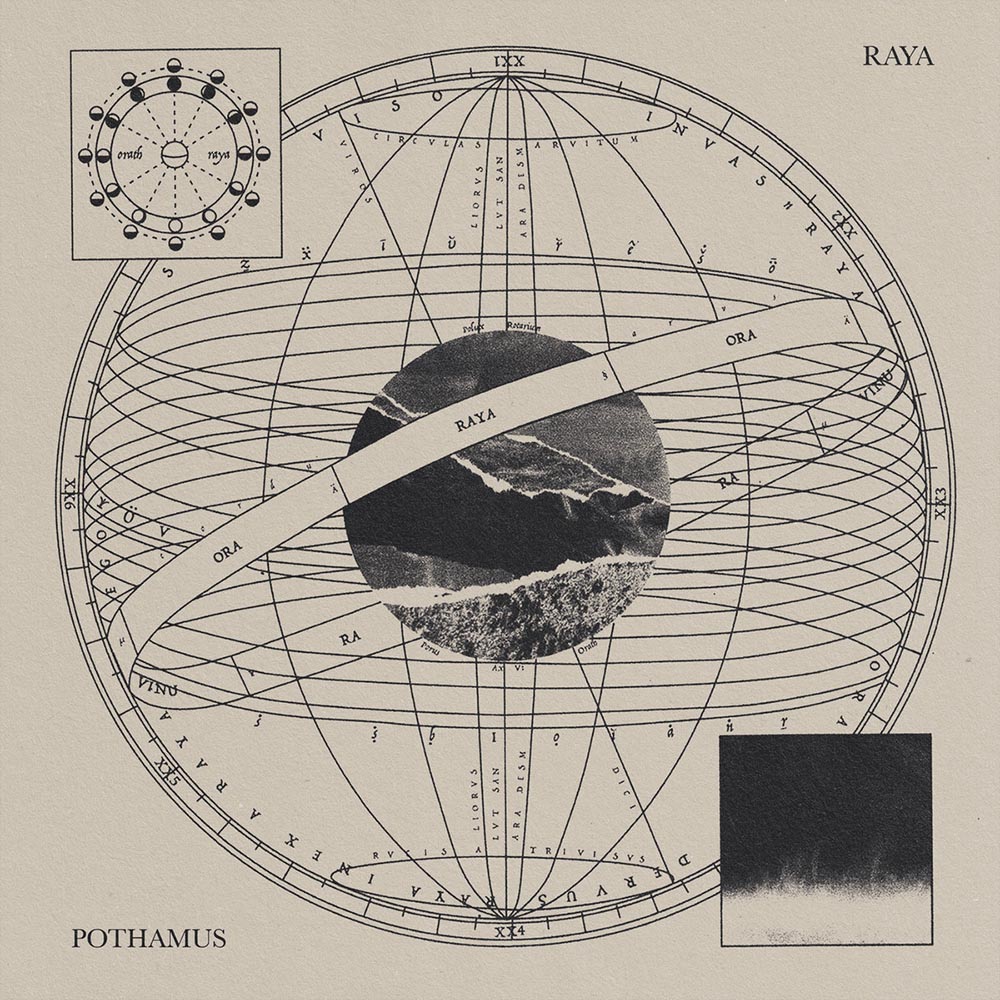 Usually a band's debut it's a bit awkward and unpolished, in the best cases there is some raw talent and seeds for the future, but that's not the case with "Raya". It's a very good album that at no point it will let you downgrade it to "very good for a first album", it sounds very mature and it's amazingly captivating.
The trio from Belgium plays a mix of sludge and post-metal combined with drone elements and tribal percussion. While their first full length it's not their first release, maybe a reason why this does not fall for the usual sins of most debuts. They seem to have some similarities with fellow Belgian band Psychonaut regarding their sound, they might even be good friends as members from Pothamus have appeared in Psychonaut's "Unfold the God Man" but also both bands are thanked in each other's liner notes.
Pothamus is one of the bands that can snatch you immediately to the dimension their music inhabits. Their majestic and riveting music is enhanced by their lyrics, mixing mythology and ancient religions to create an almost mystical feeling but tackling very human matters. It reminded me of the mentality Fields of the Nephilim use in their lyrics.  The duration of the songs vary from 3.5 to 16 minutes but one naturally leads to the other and the whole album doesn't feel like a collection of songs but as one unified work split into parts, that you can't easily fracture.
Pothamus – Orath (click here if the video does not play)
However I'm not sure if this will be appealing to anyone who's not into bands like Amenra, The Ocean, the aforementioned Psychonaut or Isis at the very least but I don't think they try to seduce anyone else outside this circle, at least with this endeavor. Pretty sure this band will find its way to (relatively for the genre) major recognition if they continue this way. While still in their debut they put great attention to detail, from the basis which is the music, lyrics and the performances, to the artwork and the videos.
Pothamus – Varos (click here if the video does not play)
Tracklisting:
Orath
Viso
Heravis I
Heravis II
Raya
Varos