TDW & Dreamwalkers Inc. – The Antithetic Affiliation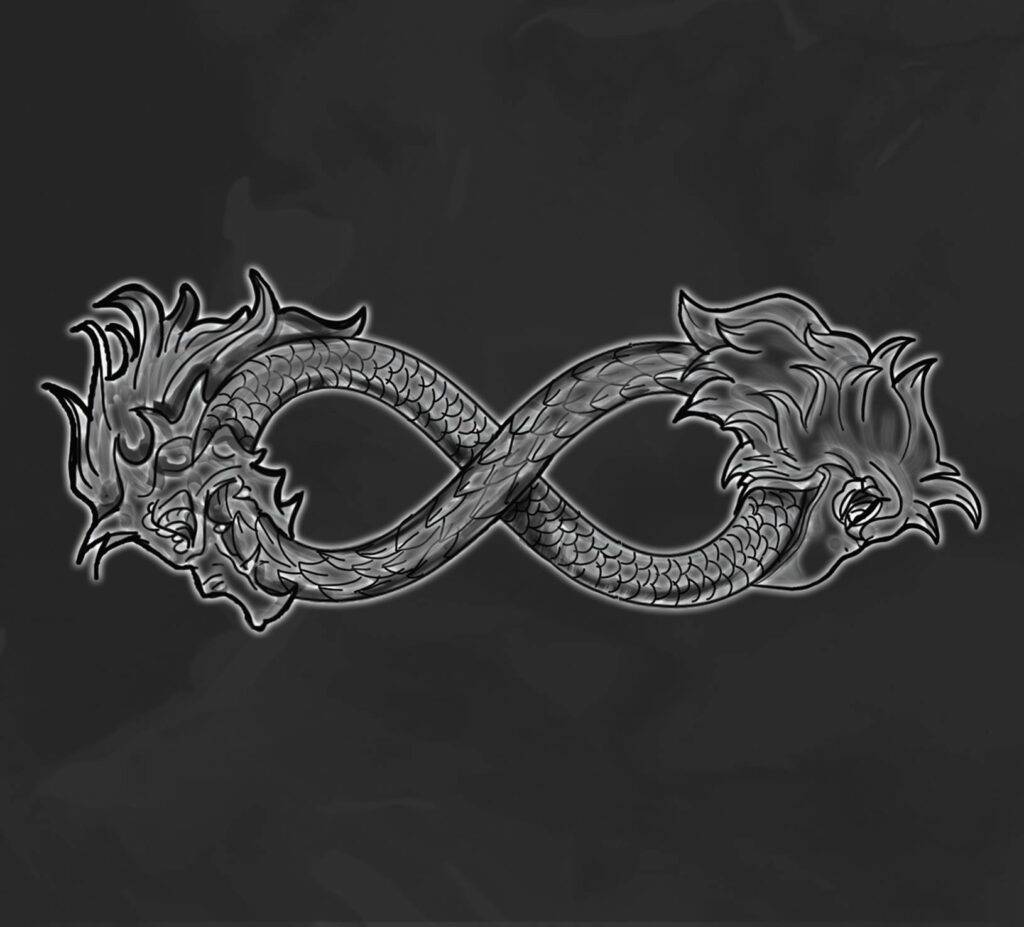 Sometimes you have to follow your dreams, and just do what feels right. Dutch singer and multi-instrument musician Tom de Wit (TDW) pursued his, and with investing tons of time (three years, to be more precise), effort and patience he created "The Antithetic Affiliation".  The result is a two CD album: "The Idealist" leans towards the progressive edge (it is white), while "The Cynic", the second one, goes quite into the metal edge (it is, of course, black).
"The Idealist" starts with one of the album's two most ambitious songs right away. The 23 Minute epic "The More We Remember" takes us on a journey from a positive surprise through a process of pride and self-doubt to a stage of letting-go and acceptance. It never gets quite clear what causes these feelings, and leaves me a bit clueless, but then again I also like 70s Genesis… Musically, "The More We Remember" is very varied, with a strong power metal influence, and the beautiful melodies popping up here and there often remind us of Vanden Plas, for the lack of a better comparison. For an album opener, it is a big chunk to swallow to be honest – but the epic makes a clear statement: This is a very ambitious piece of music.

Next up is "Anthem", starting with synth scapes and turning into a catchy prog metal tune with Therion-like string elements (viola and violin played by Sophie Zaaijer and Hanna van Gorcum). With its accessible chorus it might have worked better as an album opener in my opinion. Its sing-along parts make it a killer live song, as it was demonstrated in the acoustic show at last year's Progpower Europe pre-party. Next there is some time to catch your breath with "Lovesong", a nice little song that begins with a somewhat melancholic, lovely acoustic guitar and has another one of those catchy melodies, that TDW seems to be creating so easily.
"The Idealist" finishes with "Monolith – The Ascent", and this is the transition to the dark side – obviously not only from the colors in the booklet, but also the music is getting darker and Tom's vocals are becoming more angry. Still, it remains in a mid-tempo, which overall makes it feel a bit stretched. As we are talking prog, here is the thing: "The Monolith" is also the beginning of the second disc, "The Cynic". This second version is called "Monolith – The Descent", and is literally turning things around, working it's way back from the end of "The Ascent" to the beginning – what a great idea! Sadly, that doesn't totally work for me. While "The Ascent" is guiding us towards the darker times ahead, "The Descend" leads us back to more mellow territory in the end, leaving me, again, a bit puzzled. The pieces seem to be forced together, just in the "wrong" order. But maybe if I would have listened to "The Cynic" first, I would feel the other way around.
On we go, to what is the best song on the album for me. "Aphrodisia" starts calmly with a duet, supported by a driving drum rhythm, slowly building up with strings and the guitar setting in until it explodes to a fast power progmetal rocker. Excellently built! Also, Tom's voice sounds great here. "Dirge" reduces the speed again, but equals it out with beautiful melodies, sung by Tom and guest singer Cailyn Erlandsson. It is entirely based on a theme played by an acoustic guitar. Simple but shining!
"Lest We Forget" closes the album – another 23 Minute epic, filled with symphonic power metal. With guitar solos, stings, chorus and growls TDW goes full force here. Growls, though. I'm becoming increasingly tolerant towards them, but here they don't really work for me. Though I'm still quite picky in that regard. "Lest We Forget" also has beautiful calm moments (even with a "Thank You, Scientist"-like brass part!), and I'm finding myself to like them better, because that's where Tom's voice really shines. I must say, I'm still not sure if the song as a whole really works for me, but I feel I like it more each time I hear it – definitely no easy listening, but a real grower.
Tom de Wit deserves tons of respect for this more or less homemade creation (published under his own label Layered Reality Productions) – it is extremely bold and ambitious, and works really well. "The Antithetic Affiliation" is very diverse, and that can make it feel somewhat inconsistent. But there is much to build on upon and we have a lot to expect from Tom and his Dreamwalkers Inc.