Vola – Applause of a Distant Crowd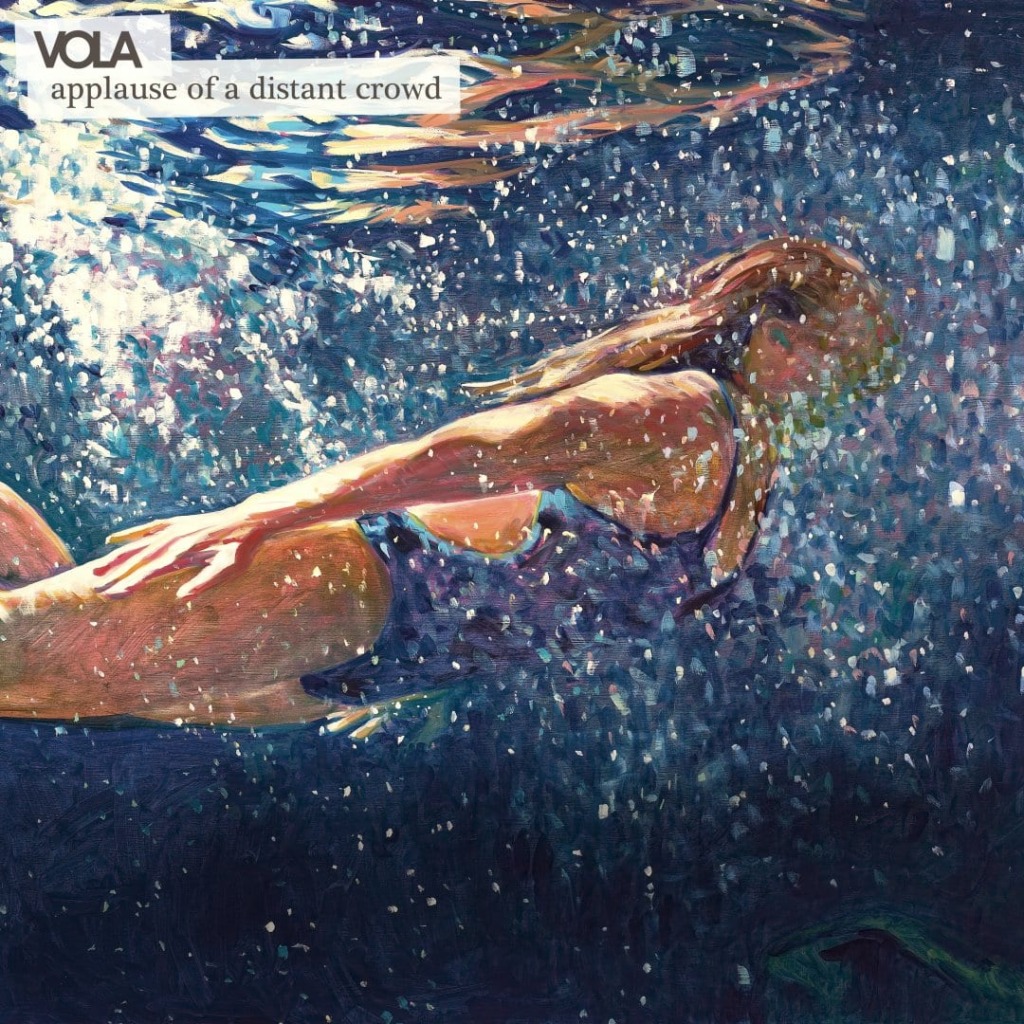 Having your self-released debut album picked up and re-released through a major label is probably the dream of many a young band. This dream became a reality for young danish band Vola with the exceptional "Inmazes" in 2016. Their innovative and unique mix of Meshuggah-level polyrhythmic djent riffs, huge melodic choruses and vast synth atmospheres and electronic influences was sure to turn some heads and quickly made them one of the modern prog scene's hottest up and coming insider tip. Two years later, they are back with a new drummer and a new album, "Applause of a Distant Crowd". As I eagerly anticipated this sophomore full length release for quite some time, I delved right into it as soon as I got it – and instantly fell in love with a lot it has to offer. But let's start at the beginning.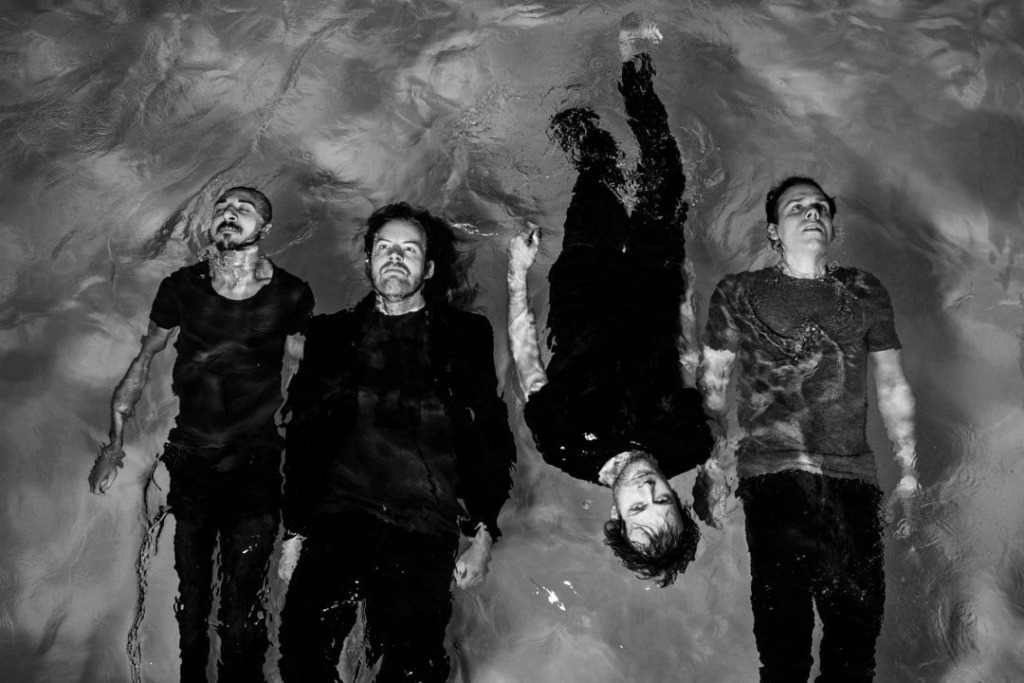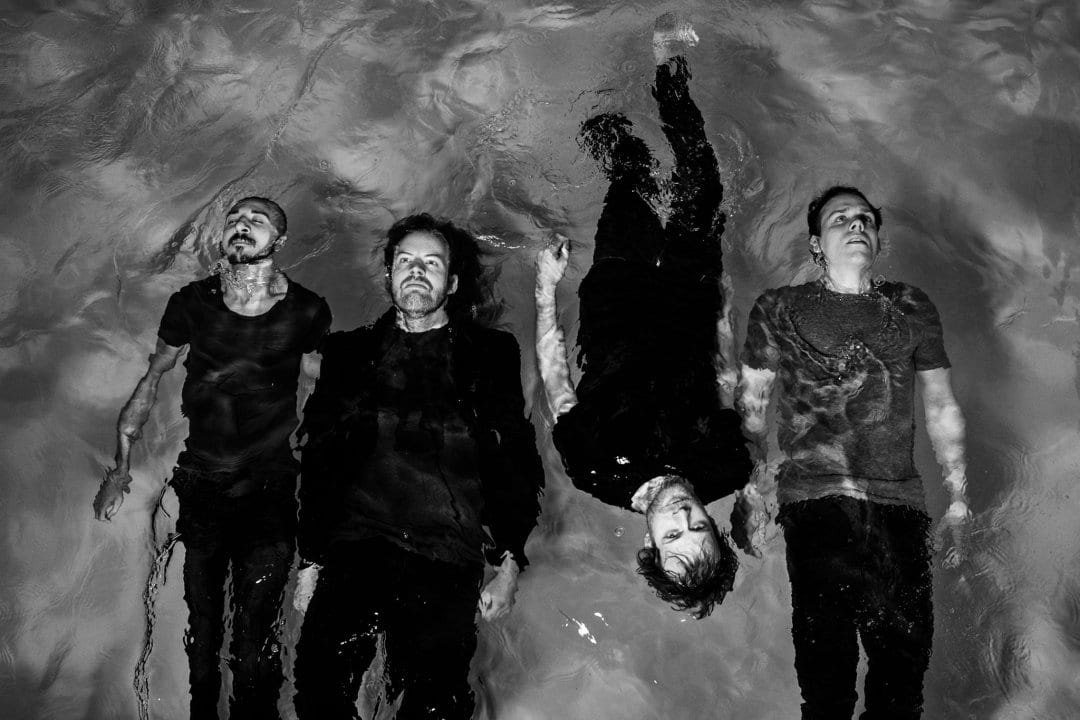 Unexpectedly starting with some alternative sounding chords, 'We Are Thin Air' is an unusually lightweight opener mood wise, but perfectly sets the tone for an overall far more uplifting experience than most of all the grim, dark and angry metal out there. In the bridge, we get a first tiny glimpse of the darkness Vola can purvey, before the light chorus returns. And then the pop synth lead of the first single 'Ghosts' is sure to divide the fans. It is just so unabashedly happy sounding. Maybe like Steven Wilson's 'Permanating'. But Vola's sound is just as deep and multi-layered as Master Wilson's and thus 'Ghosts' easily manages to be catchy yet proggy. Nothing can prepare for the double attack of the twisted spoken word verse vs. grandiose stadium chorus of 'Smartfriend' though. The second single that sure turned as many heads as 'Ghost' did, but for different reasons. Highly recommended to watch the accompanying video (at the end of this review), a disturbing trip not for the faint of heart, enhancing the impact of the song even more.
Vola – Ghosts (if video doesn't play, please click here)
And when you think they've said it all with this monster of a song, you couldn't be more wrong. The quieter 'Ruby Pool' evokes a somehow nostalgic melancholia, topped by a stellar Gilmour-esque solo from frontman Asger Mygind. This album seems to be all about surprises as every single song so far has brought something new to the Vola table. As does the aptly titled 'Alien Shivers' with its electronic verses, contrasted yet again with a huge chorus. Even Coldplay would probably burst with envy if they ever heard this masterclass of songwriting, that is indeed the level we are talking here! Be sure to watch its video below these lines, it was masterfully hand-crafted by Nicolai Mogensen and his girlfriend and author Anne Nørkjær Bang. In their own words: "It's made by just the two of us and almost entirely by hand, so it is indeed a very personal project. We are both happy amateurs in the field of animation, but we've put a lot of hours, effort and love into this video, which we hope will shine through!".
Vola – Alien Shivers (if video doesn't play, please click here)
Slowing it down again with the haunting 'Vertigo', Asger deliver's his best vocal performance to date, velvety and dreamlike making this seemingly small and quiet songs one of the best on this record. Martin Werner's keys taking over the simple and subtle guitar lead at the end is just the icing on the cake. After this emotionally challenging middle part of the album, the following 'Still' as well as the title track 'Applause Of A Distant Crowd' almost seem to fall a bit flat despite being two excellent songs as well. The fugue or canon-like vocal part in the middle catapults the awesomeness back to the highest level though with the keys taking over the melody again. And the gargantuan, Gojira-like monster riff of 'Whaler' is picking it up right there. One last monumental bang before the introspective epilogue 'Green Screen Mother', a true tearjerker of subtle, quiet beauty.
Vola – Smartfriend (if video doesn't play, please click here)
With "Applause of a Distant Crowd", Vola have proven their inventiveness and further expanded their reputation as songwriting masters and sound magician. Kuddos to their new drummer Adam Janzi whose rhythm style fit like gloves with the monumental sound of the band. It is a truly excellent album with some songs bordering on the mind-blowing and mind-expanding. However, these songs tend to overshadow the few other songs that just pale a bit in direct comparison. When all is said and done though, I tell you, these guys and their music belong into stadiums! So spread the word, dear fellow proggers, it just might happen that your friends who've never heard of such a thing as prog might just fall in love with it as well.
Tracklist:
We Are Thin Air
Ghosts
Smartfriend
Ruby Pool
Alien Shivers
Vertigo
Still
Applause Of A Distant Crowd
Whaler
Green Screen Mother