Instrumental or not: the prog metal factor is high this week!
Releases of the Week 20/2022 with Steroid Puppets, Mendel, !GeRald! & Iris Divine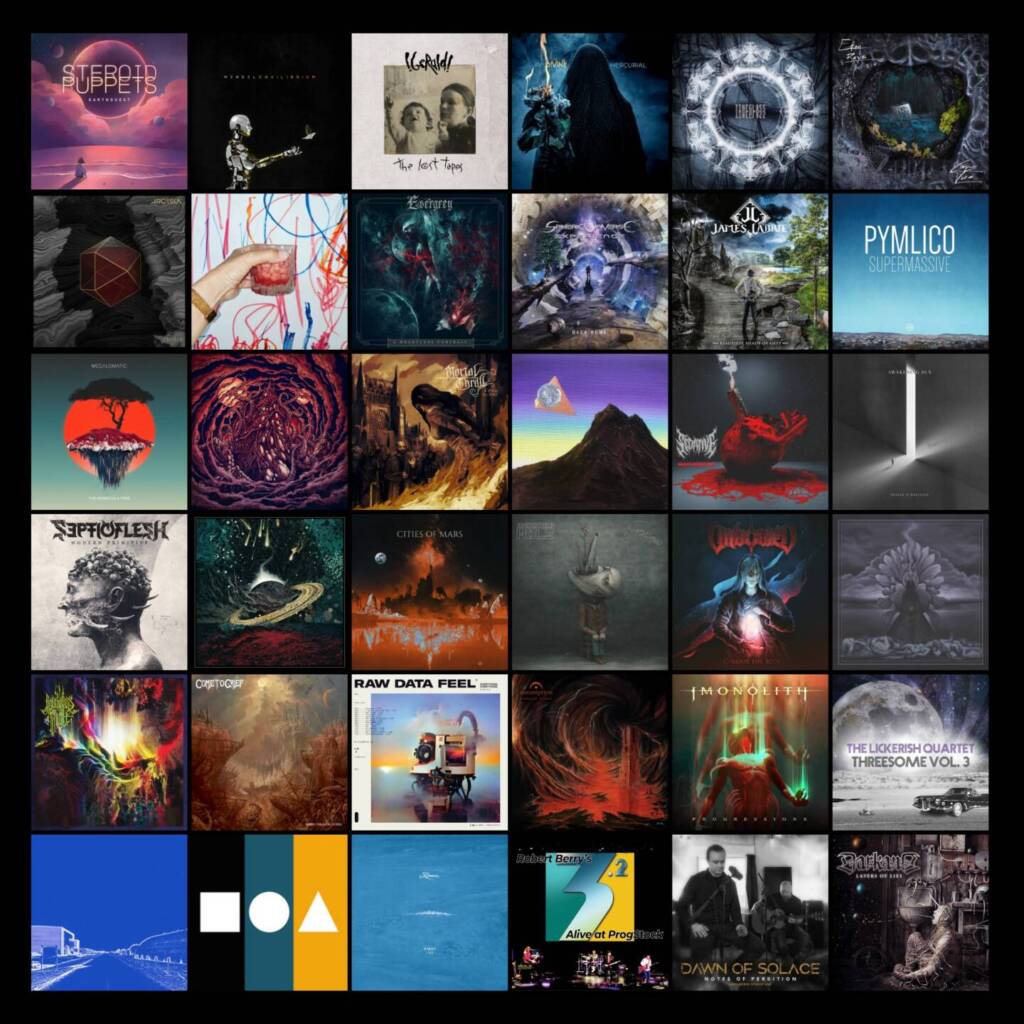 20 weeks into 2022, we've got amazing debut albums from Israel (Steroid Puppets) and France (!GeRald!) and more progressive metal goodness from the Netherlands (Mendel) and the US (Iris Divine). Discover 32 more new releases in our list below, or subscribe to our Spotify playlist to always keep up to date.
More releases for 20 May, 2022
Edoardo Taddei - Timeglass (May 16) Bandcamp
Eden Rayz - Corpus Vice (May 16) Bandcamp
Arc of Sun - Unfold (May 17) Bandcamp
Hyper La Chaise - Vortex Cathedra (May 18) Bandcamp
Evergrey - A Heartless Portrait (The Orphean Testament) (Napalm Records) Bandcamp Read Our Review
Spheric Universe Experience - Back Home (Uprising Records)
James LaBrie - Beautiful Shade of Grey (Inside Out Music)
Pymlico - Supermassive (Apollon Records)
Megalomatic - The Benbecula Tree Bandcamp
Blut Aus Nord - Disharmonium - Undreamable Abysses (Debemur Morti Productions) Bandcamp
Mortal Thrall - A Path to Fire (Trepanation Recordings) Bandcamp
Thor Axe - Solar Rips Bandcamp
Awakening Sun - Heaven Is Whatever Bandcamp
Septicflesh - Modern Primitive (Nuclear Blast) Bandcamp
Cave In - Heavy Pendulum (Relapse Records) Bandcamp
Cities of Mars - Cities of Mars (Ripple Music) Bandcamp
Anderes Holz - Continuo (Tonzonen Records)
Unbowed - Colour the Soul Bandcamp
Serpentent - Mother of Light (Svart Records)
Luminous Vault - Animate the Emptiness (Profound Lore Records) Bandcamp
Come to Grief - When the World Dies (Translation Loss Records) Bandcamp
Everything Everything - Raw Data Feel
Assumption - Hadean Tides (Everlasting Spew Records) Bandcamp
Imonolith - Progressions
Sedative - Death Romantic EP
The Lickerish Quartet - Threesome Vol. 3 EP (Lojinx)
For Breakfast - Trapped in the Big Room EP (Glasshouse Records) Bandcamp
Mariusz Duda - The Lockdown Trilogy (Kscope)
Kauan - Pirut Live (Artoffact Records) Bandcamp
Robert Berry's 3.2 - Alive at ProgStock (2nd Street Records)
Dawn of Solace - Notes of Perdition (Unplugged Studio Live) (Noble Demon)
Darkane - Layers of Lies (re-issue) (Massacre Records)