Apostolica – Haeretica Ecclesia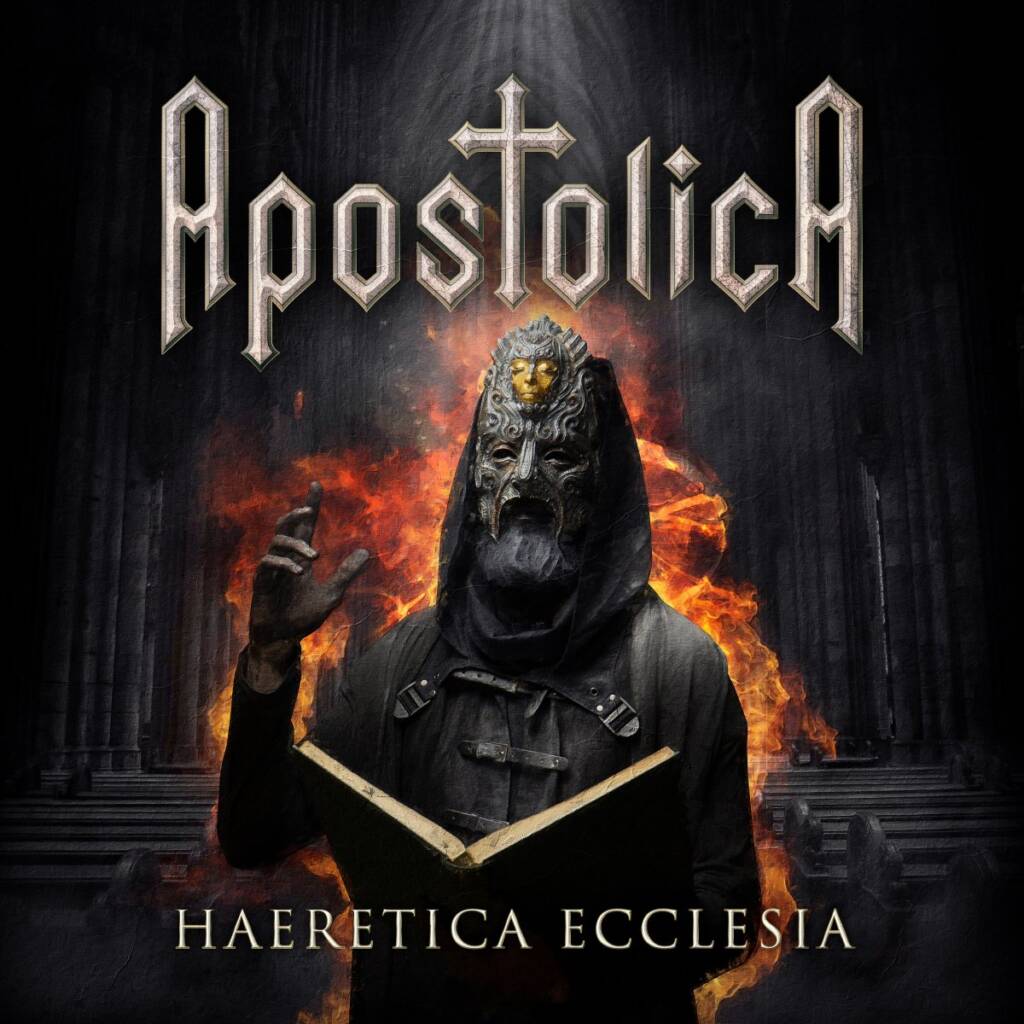 Bands wearing masks is no new phenomena, and more recently we have seen it with acts such as Ad Infinitum, Ghost and of course, Sleep Token. In some cases, these masks are becoming increasingly elaborate and for some people, scarier. This definitely applies to multinational band Apostolica, who shroud themselves in mystery and conceal their identities behind strange looking masks and body paint.
For their debut album they have come up with a subtle concept based on the 'Book of Revelation'. "Haeretica Ecclesia" revisits this in a present-day key. In this first chapter, the four masked prophets – modern-day knights of the Apocalypse – declare war to the heavens and celebrate the human being despite weaknesses and defects.
In keeping with their image, the sound is bombastic and pristine, with catchy riffs and plenty of unforgettable hooks and choirs. This is immediately evident as the album kicks off in majestic style with 'Sanctus Spiritus' and a bit of Latin. "Sanctus spiritus, dominus angelus, filium hominis, paeniteniam" is chanted by the choir as a prelude to a fast-paced opener. If their stage set is anything like the one in the video of the track, it will be something to behold.
Apostolica – Sanctus Spiritus (click here if the video does not play)
With bands that carry this sort of mystique, one can't help wondering if the faces behind the masks belong to well-known musicians. The quality of the musicianship certainly would support that theory, but perhaps we will never know. The guitar solos from Isaia are top notch, particularly in 'Come With Us' and 'Pollution is my Name'. The style veers between power metal and symphonic metal, with the choir sections sounding almost operatic.
There is a line in William Shakespeare's 'A Winter's Tale' that reads, "It is an heretic that makes the fire, not she which burns in't.". Make of that what you will, but the band saw fit to use it in their promo material and it is as pertinent now as it was back then. It seems to be relevant to the song 'No More Place in Hell'. This anthemic track was the first single from the album.
Apostolica – No More Place in Hell (click here if the video does not play)
'The Doom' has an ominous but at the same time, comforting start, before setting off at a galloping pace. They finish it off with some more chanting. 'The Dusk is Coming' has one the most upbeat and catchy riffs on the album, making it a powerful and driving track. Bringing things to closure, 'Redemption' squeaks in as the longest track by a few seconds. It's rousing, majestic and bombastic with soaring orchestrations and a quieter spoken section. It starts with these sobering lines. "Not the faith, nor a pray, can't change his mind and pride" (being picky, that's a double negative)." Nothing you will ever do, will save you at the end of time". The final words of the song and album read "Your redemption is to rise and free your soul".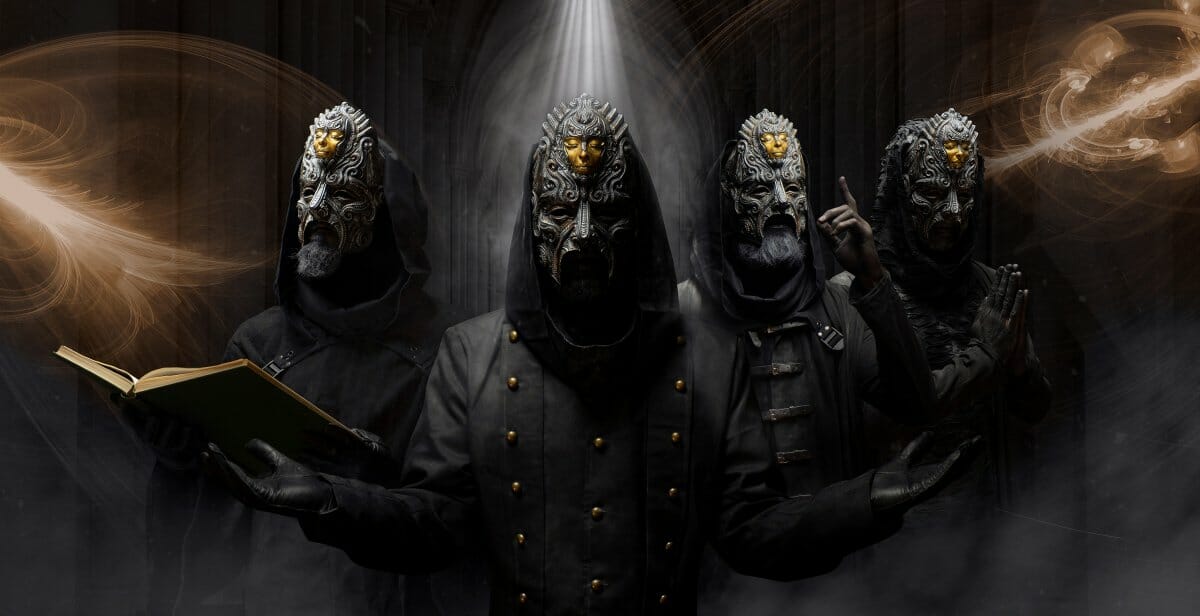 Apostolica describe themselves as the heretic, powerful and anthemic antidote to the age of spiritual slavery. It all seems a bit tongue in cheek and a sideswipe at religion. But now more than ever the world needs hope and this mysterious bunch believe they have the power to deliver that through their music. In that they should succeed as it is music that helps us get through these strange times. What will these faceless ones with their identities obscured by single name pseudonyms, bring us in the next chapter?
Track – List
Sanctus Spiritus
The Sword of Sorrow
Come With Us
Thanatos
Pollution Is My Name
No More Place in Hell
The Doom
Famine
The Dusk is Coming