The Progspace List 2017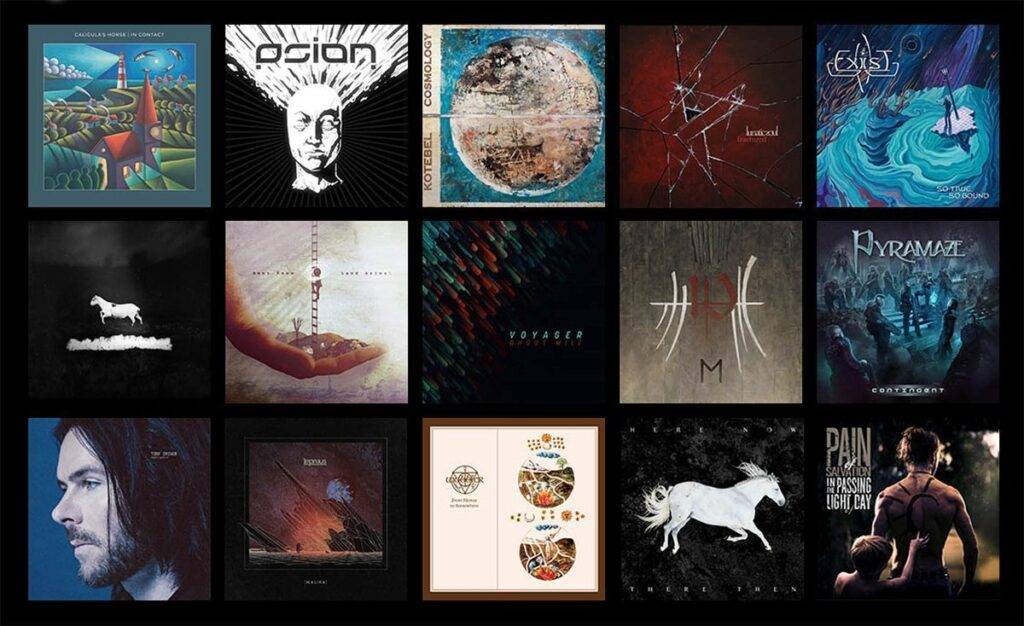 2017 was a year filled with an extraordinary number of quality releases, a feast for everyone who loves progressive music. But in the end, most of us are always coming back to certain albums. These are the favorites of our little Progspace crew - our very personal short "best of" list, if you want - purely subjective, of course!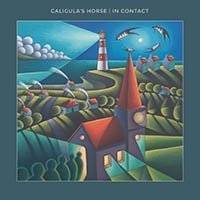 Caligula's Horse - In Contact
I must've heard this one more than 20 times since BeProg! My Friend, when I discovered this Australian band. "In Contact" is what I think prog should sound like in these times. This is a perfect album for me.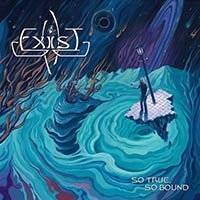 Exist - So True, So Bound
So Good should be a part of that name as well. Like I said in my
review
of it, this album filled the
Death
/
Cynic
-sized hole in my soul.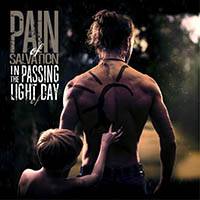 Pain of Salvation - In The Passing Light of Day
Such an emotionally charged and amazingly composed album. The singles started coming out during a sad time for me, and then when the album came out it, and the concert in Berlin, those were a catharsis.
Read our review here
.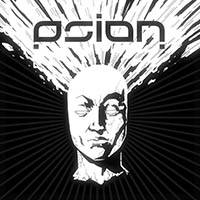 Psion - Psion
Definitely the most anticipated release ever for me, as I was eagerly waiting for
Tom MacLean
to put out new music since he left
Haken
and put
To-Mera
on hold. Long story short, he managed to exceed the highest expectations together with his brothers in arms, the massive 'Pipes of Scotland'
Bryan Ramage
, an equally jaw dropping performance from
Jasper Barendregt
on drums and the songwriting/guitar partner in crime
Nikolas Wolf
. To quote
my review
: "
Psion
is a a pure orgasmic musical amalgam of prog-symphonic-death-black-jazz-metal, [...] an essential listen for all fans of the genre and a promise of big things to come." Oh and Tom's gritty Dingwall bass sound makes me all fuzzy in my pants, just saying...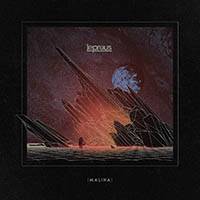 Leprous - Malina
Those who know me a little bit might be aware of my "little" obsession I have for
Leprous
, so it should come as no surprise that their newest masterpiece "
Malina
" ranks among the best release of 2017 in my book. I can't stress enough however how much of a gamechanger "Malina" is for the Norwegian poster boys. Dropping the metal aspect almost altogether, they managed to write songs that are the most accessible and most complex of their career to date at the same freakin' time. They just never cease to amaze me.
Einar Solberg's
celestial vocals are simply out of this world, add to that stunning cello arrangements by guest
Raphael-Weinroth Browne
and the hyperactive drumming from drum-wunderkind
Baard Kolstad
(to name just three of the consistently top-notch ingredients) - "Malina" might not be the most immediate output from Leprous, but it is ultimately rewarding. And it has 'Mirage' on it. 'Nuff said.
Read our review here
.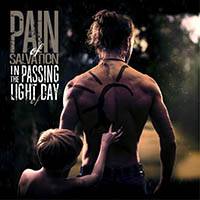 Pain of Salvation - In the Passing Light of Day
Much has been said prior to the release of "In the Passing Light of Day" - and all of it turned out to be true. A triumphant return for Daniel Gildenlöw after his life threatening illness and a true return to form for what seemed to be the new, the ultimate Pain of Salvation line-up. Sadly it wasn't meant to last, but that is a different story. The songwriting chemistry between Daniel and Ragnar Zolberg is undeniable and the cathartic need of Daniel to get this unpleasant, terrifying experience out of his system is palpable in every word he sings. My take on Pain of Salvation's music throughout the years is, that the outcome just happened to be progressive, because the emotions they wanted to purvey just kind of took over and developed a mind of their own. As opposed to writing progressive music for the sake of being progressive (or fitting into the term 'progressive' for that matter). With such an emotional urgency, truthfulness and display of personal vulnerability, "In the Passing Light of Day" was bound to be something special - and kept its promise.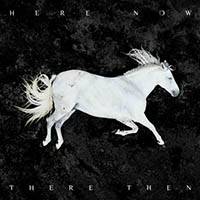 DOOL - Here Now, There Then
This intriguing band with its unique, captivating universe offers kick ass dark rock tinted with heavy, dreamy, hauntingly beautiful melodies which gave me goose bumps! Their live performance is powerful and mesmerizing mainly due to the vocalist who's a stage animal!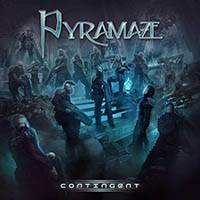 Pyramaze - Contingent
I listened to this album mainly in my car as it gives me so much good energy. Pyramaze's epic post apocalyptic conceptual piece lays down powerful guitar riffs, amazing vocal performance by Terje Haroy and blends symphonic and cinematic elements thanks to the strong presence of keyboards.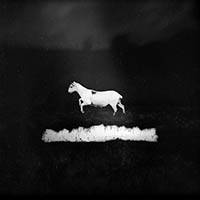 Les Discrets - Prédateurs
French band
Les Discrets
created an ethereal blend of post-rock and goth pop sprinkled with post black metal and even trip hop at times reminding me of
Portishead
.
Audrey Hadorn
and
Fursy Teyssier
interlace their voices creating an elegant, melancholic and otherwordly atmosphere. This is an album meant to be listened to while walking in the city where you can absorb the layers of subtle melodies. My favorite track is 'Fleur des Murailles' ('Flower on a rampart'): it is an extract from one of my adored French poet Victor Hugo. To top it, I am in awe of Fursy Teyssier's dark and fairy like artwork .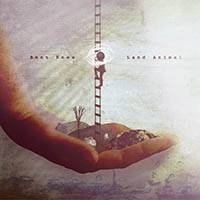 Bent Knee - Land Animals
Progressive? Avant-Garde? Indie? Fusion? I don't know, and frankly I don't care. This band is impossible to pin down, and I love them for it.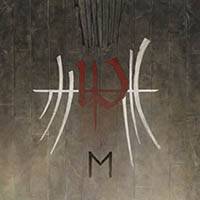 Enslaved - E
It feels like this music is in my blood. The voices of my ancient forefathers calling out to me.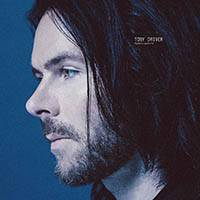 Toby Driver - Madonnawhore
To someone like me, who is a big fan of Drivers other bands, like Kayo Dot and Maudlin of the Well, the gentleness and accessibility of this album comes as a big surprise. It's quite beautiful in its sparseness. This guy never fails to awe me.
Daring: The courage of trying and doing what you want from your heart, not what others tell you. Coming back to the roots of yourself, of who you are. This I've come to realize, is what connect the best Prog albums of 2017 for me. All share this drive. What made them shine among the many excellent releases on this superb year for Progressive Rock and Metal.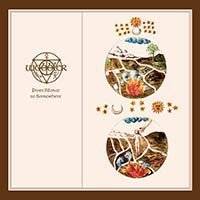 Wobbler - From Silence to Somewhere
Wobbler
has been one of those bands that for me, since I heard them for the first time, redefined the classic prog sound. They really know how to add all the spices that made Prog in the 70's to what prog is today. They took the legacy and transformed it with the technology and sounds of today. Daring to get out there longer than 10 minutes epic songs, for some people something outdated in this fast-paced world, joining all the pieces into an artwork made music. Though keeping the classic prog sound, mixing it with baroque and renaissance passages along with superb bass lines and arrangements, it sounds so fresh, creative and timeless. As I mentioned on
my review
, this album is simply a masterpiece.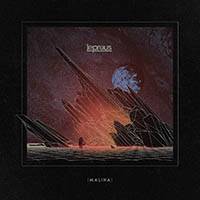 Leprous - Malina
Leprous
continue reinventing themselves with each album. Writing new lines in history of what we call prog... metal or rock? With "
Malina
" they blurred these lines, making it very difficult to tag them into a genre or another, and while they "softened" their guitars, the music is still as heavy and dark as ever. They dared not to follow the current, not to repeat the same formula from their previous successful albums, not to listen the fans but their own hearts. They won't follow the same line, ever. That's what I call PROG, that's why I love this band, that's why this album is superb from first to last note. Puzzling lyrics as usual add to the dark but ever changing atmosphere. Musicianship at its best and composition-wise on their top level make this album one that will remain on my playlist for many many years!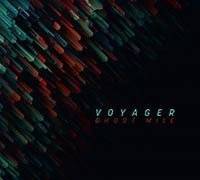 Voyager - Ghost Mile
Entering the djenty, melodic progmetal territory, Voyager share the top of this too short list. I haven't stopped playing "
Ghost Mile
" since I heard it for the first time.
Voyager
just know how to create melodies that really drill your brain, riffs to which you just can't avoid to move at least your foot, lyrics you can't avoid to sing trying to reach
Danny Estrin's
superb voice and failing miserable, or just headbang when the momentum comes. And they dared, too. Their creativity goes against the current on their genre. They've always done so. As their music, though easy-to-listen, is actually very complex, following purposely lines that could perfectly play on any pop-music radio station to come next minute to a full power death metal-alike parts, grunts included! (And it's the same grunting bass player who sings those angelic lines on the next song!) This is a band that knows how to intertwine such diverse genres, from epic to electronic to classic pop to heavy metal, crossing through classic prog and even reaching death metal. Yes, you can find all that, better than ever in "Ghost Mile"!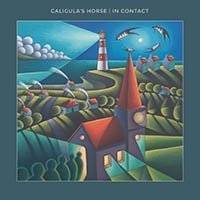 Caligula's Horse - In Contact
In a year full of excellent releases it is almost unfair to chose one of them to sit on the top. If I have to, though, it is this one from Australia's Caligula's Horse - there is something in Jim Grey's voice, in the melodies and the emotions packed in beautiful music, that has captured me and keeps making me come back to it all the time. "In Contact" is heir most complete work so far, an album that with all its variety feels whole.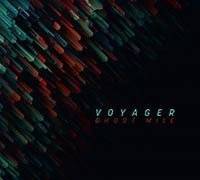 Voyager - Ghost Mile
I have to admit I was a bit biased on this one - the first Voyager release since I fell in love with the Aussies while seeing them live for the first time in 2014. And what is not to love about this fresh mix of styles, Danny Estrin's heavenly voice and of course the pure joy they spread on stage? "Ghost Mile" sounds more mature than the previous releases, it has a feeling of seriousness to it, that shows how the band has grown musically and personally - what remains are the playfulness in the compositions and the catchy melodies, but with "Ghost Mile" the Perthians took it all to the next level.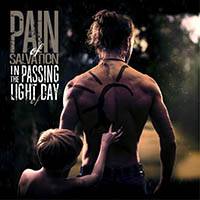 Pain of Salvation – In The Passing Light Of Day
Pain of Salvation has been one of the bands that pulled me into heavy progressive music in the first place, but since the release of the masterpiece "Be" (13 years ago!) I had lost interest in their music. Still I hoped that one day Daniel Gildenlöw would find it's way back to the music he does best (in my humble opinion), and after seeing them live in 2014 and 2015, it was obvious: The metal is still there. "In The Passing Light Of Day" is true Pain of Salvation, pure emotion, fragility and power combined.
Van's honorable mentions (basically because she can't decide for 3, and she's been listening to all these 5 albums nonstop since they were released)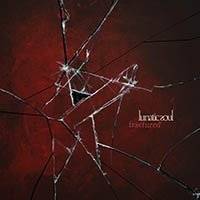 Lunatic Soul - Fractured
Mariusz Duda
did it again. Coming back from such a difficult emotionally charged time of losses and revisiting his life and rebuilding himself (and
Riverside
), from his 'fractured' soul, through what he knows best: Music. Mariusz dared to leave behind all the pain to focus his energy towards his music. A melancholic but healing process, musically daring to experiment with new sounds and new effects. This album is a jewel of experimentation within the realms of electronics, prog and pure soul, with his bass-lines as the thread that joins it all. I have not been able to stop listening to this album, usually when I need to really concentrate on my work, I play it automatically and time literally flies and my stuff gets done. This album is pure magic.
Read our review here
.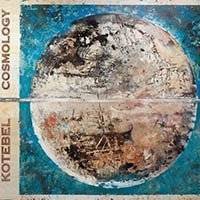 Kotebel - Cosmology
What can I say of this album that I didn't mention on my
review
some weeks ago?
Kotebel
is a band that prog fans should keep an ear on. "
Cosmology
" is a superb composition masterpiece. Daring to compose instrumental progressive music around such a complex subject on the main suite, nothing than the cosmos itself, you cannot expect less from this album. Classically trained musicians, lent to prog, building a complex mix of melodies and rhythms (Latin-American complex rhythms!), sometimes lead by flute, sometimes by moogs and pianos, sometimes the rhythm section, all of them working like cogs and bolts within a perfectly timed clock. With elements of jazz, classical music, and Latin-American sounds, classic prog rock at its finest.