Ayreon 25th Anniversary – Special Feature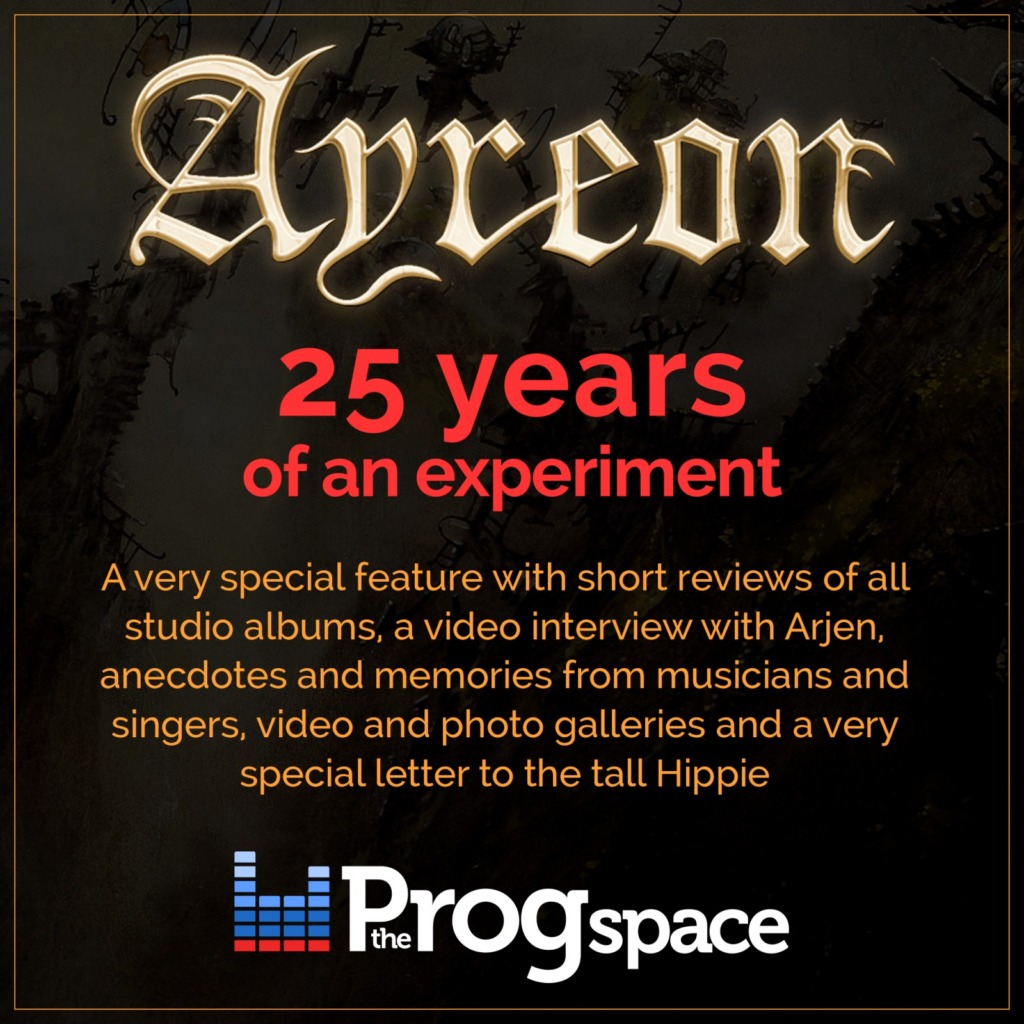 The Progspace proudly presents our first full-fledged Special Feature! It is our honour to start this series with the celebration of the 25 years of Ayreon! A quarter of a century of excellent music around a story from the depths of the genius and renown Dutch tall hippie, Arjen A. Lucassen.
Follow the link below and dive deep into and time-travel through Ayreon's timeline. With short reviews by our collaborators Cees Nooij and Colin MacAndrew, a short commentary about the live shows in the Netherlands as they were witnessed by Van and Matt (two of  The Progspace's founders), commentaries and anecdotes by musicians and singers who have worked with Arjen Lucassen, our most recent interview with him, and the loveliest commentary, more a real bro-love letter by long time Ayreon collaborator and Lucassen's friend, Gary Wehrkamp (Shadow Gallery).
Fall into the Ayreon Universe while you listen to the music in the video galleries and have a glimpse to the Electric Castle world through the photo galleries you'll come across in each album section.
Without further ado, click this link and travel to Ayreon – 25 years of an experiment!