Avatarium – Death, Where Is Your Sting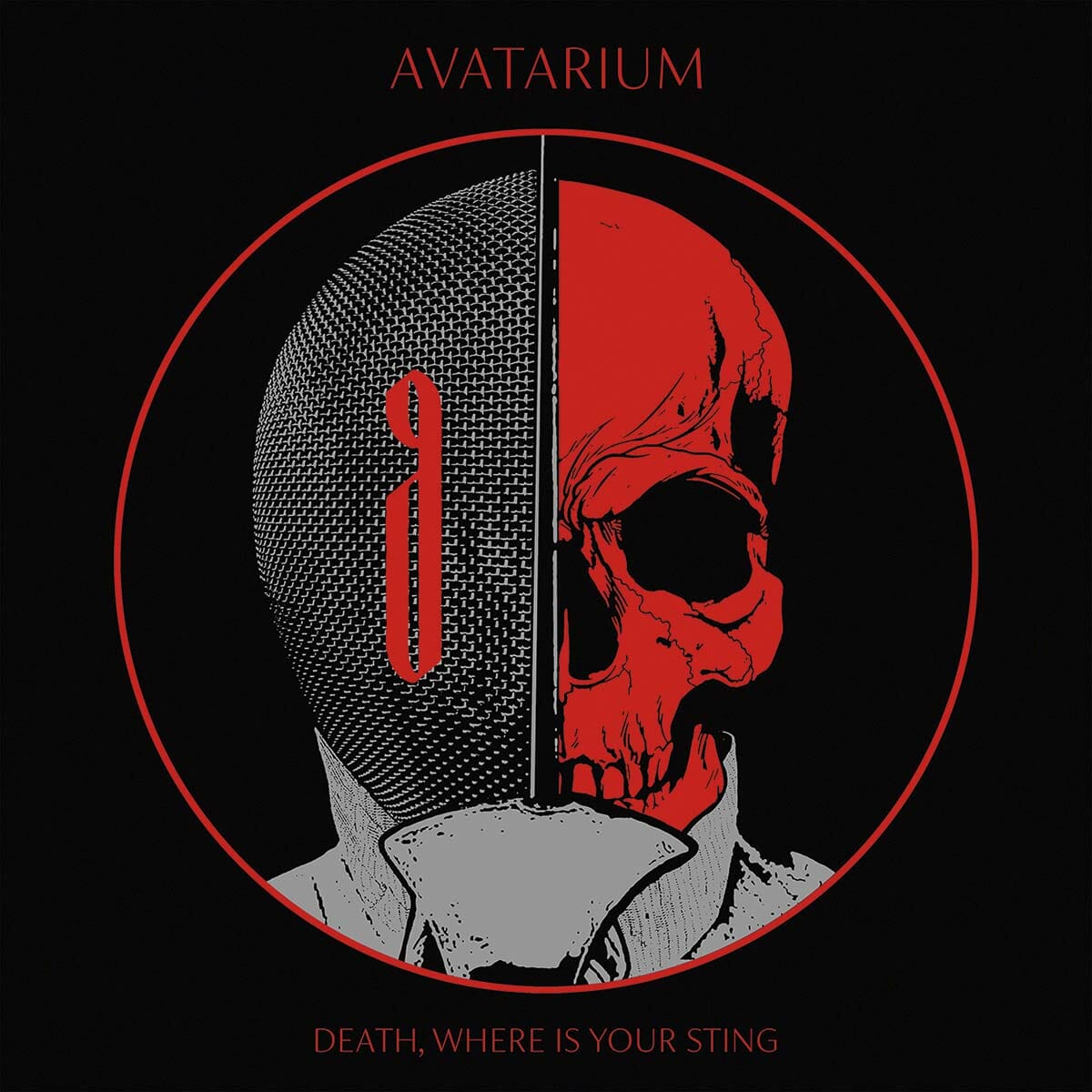 Ever since their debut EP "Moonhorse", I have felt that there was something special about Avatarium. Originally marketed as the new band of doom legend Leif Edling (Candlemass), it soon became apparent that this band was mostly about guitarist Marcus Jidell and singer Jennie-Ann Smith, who have been carrying the Avatarium torch as the only constant members. After four full-length albums, out of which debut "The Girl with the Raven Mask" is still my favourite, Avatarium is now back with "Death, Where Is Your Sting?". Will they be able to hold up their consistent quality and potentially top their debut album?
That might be a difficult question to answer, because "Death, Where Is Your Sting?" is not your average doom album. On the contrary, the band has gone fairly experimental, trading in some of the heavier stuff for a more balladesque approach, infusing elements of other genres. Recently, Oceans of Slumber has done a similar thing, cleverly naming their new style southern gothic, which is something that is also applicable for Avatarium now. This doesn't mean that we can suddenly expect some easy listening music, but instead we get a sultry, slow experience carried by Jennie-Ann's wonderful voice.
Right from the start, we are confronted with americana and blues influenced dark rock, bringing up a feeling of longing rather than despair. The title track really stands out in this manner and it's already one of my favourite songs of the year. Doom fans will find their joy in 'Stockholm' and the oriental sounding 'God Is Silent', which seems to worship Led Zeppelin and Black Sabbath equally. These songs add to the variety on the album, as well as 'Nocturne', which has more of a proto-metal vibe and the instrumental closing track "Transcendence".
It is Avatarium's strength that all these different elements are blended well together, without ever losing cohesion or quality. The production is excellent too: while Jennie-Ann's vocals are the centerpiece of the artwork, the mix is perfectly balanced and all instruments have an important role to play. Marcus Jidell excels at bluesy solos, adding to the emotional prowess of the album, rather than falling into the trap of guitar wankery. It has all been done very tastefully and dosed in just the right amount.
To summarize, "Death, Where Is Your Sting" is a mesmerizing album full of highlights, crafted by musicians who are not afraid to experiment, yet also manage to turn these experiments into excellent songwriting. Earlier this year, I wrote a review about Messa's latest album and people who enjoyed that one would find much to their liking here. Avatarium has done an amazing job transforming its sound into something new, something that we can now call southern gothic. I am really looking forward to the band diving deeper into this style in the future, because it fits them like a glove.