Sleep Token – This Place Will Become Your Tomb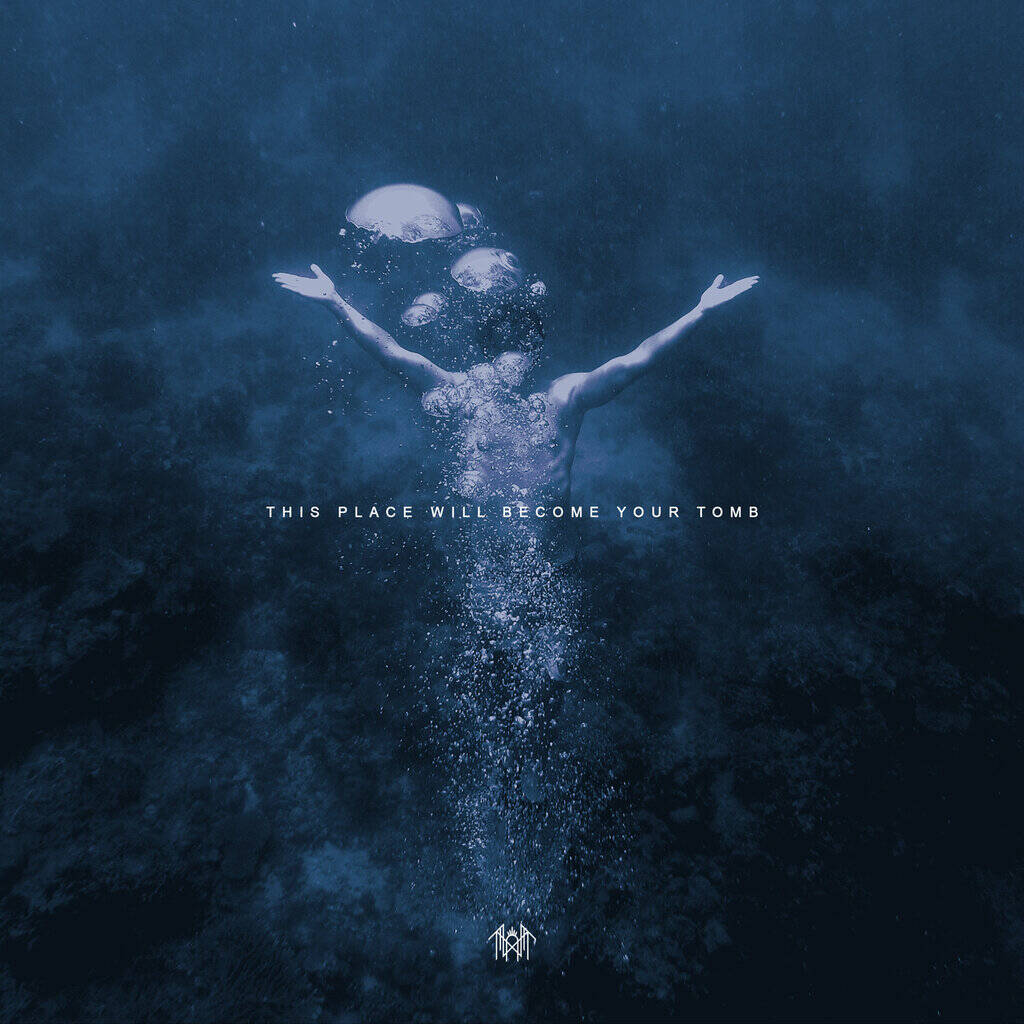 The idea of a band with anonymous members and a mysterious concept isn't new, but Sleep Token may still be one of the most unique bands out there. An ensemble of nameless, faceless worshippers of an ancient deity named Sleep, who sends visions to the one known as Vessel, the band's lead singer. His voice fits nicely with the different musical styles that are prevalent in Sleep Token's sound. Their second full-length album, "This Place Will Become Your Tomb", feels, at times, like they are taking the "dark pop" sound a little further than on previous releases. However there's still the groovy, Deftones-esque guitar sound, and the end result is solid.
Starting us off with a melancholic piano backdrop, Vessel's vocal delivery on opening track 'Atlantic' sounds emotional and almost dreamy, before the guitars kick in near the end. Classic Sleep Token formula. 'Hypnosis' almost has a sort of eerie vibe to it, with some of the best guitar grooves on the album mixed in. Can't help but headbang to this!
Sleep Token – The Love You Want (click here if the video doesn't play)
As we get into the middle of the album, we get more of almost pure pop songs from here on out. The quite radio-friendly 'The Love You Want' and 'Descending', autotuned acapella performance 'Fall For Me', and almost Imagine Dragons-sounding 'Distraction' may take some open-mindedness from the average metal listener to appreciate. But it is also here we find one of the highlights of the album for me, the first single 'Alkaline'. It sounds like another classic Sleep Token track, but one that I can't help but lose myself in. Which, to be fair, applies to a lot of their catalogue. As the album nears its end, we are presented with the more mellow ballads of the album.
Sleep Token – Fall for Me (click here if the video doesn't play)
"This Place Will Become Your Tomb" in many ways still feels like Sleep Token as we know them. They are still amazing at creating an experience with their music. Whenever I listen to Sleep Token, I tend to lose myself in the soundscape that they craft in front of me. The mellow pop style is not unheard of from them, but this time around they seem to have dropped the dash of modern metal from a lot of their songs. Which, to me, was largely what made them unique. It's still here on certain songs, but there is a sense that they've tried to go towards a more mainstream musical direction. Or, as close as Sleep Token can get, anyway. Still, for fans of the band and of the style, it's a solid sophomore release nonetheless.
Sleep Token – Alkaline (click here if the video doesn't play)
Track-listing:
Atlantic
Hypnosis
Mine
Like That
The Love You Want
Fall For Me
Alkaline
Distraction
Descending
Telomeres
High Water
Missing Limbs