The Reticent – The Oubliette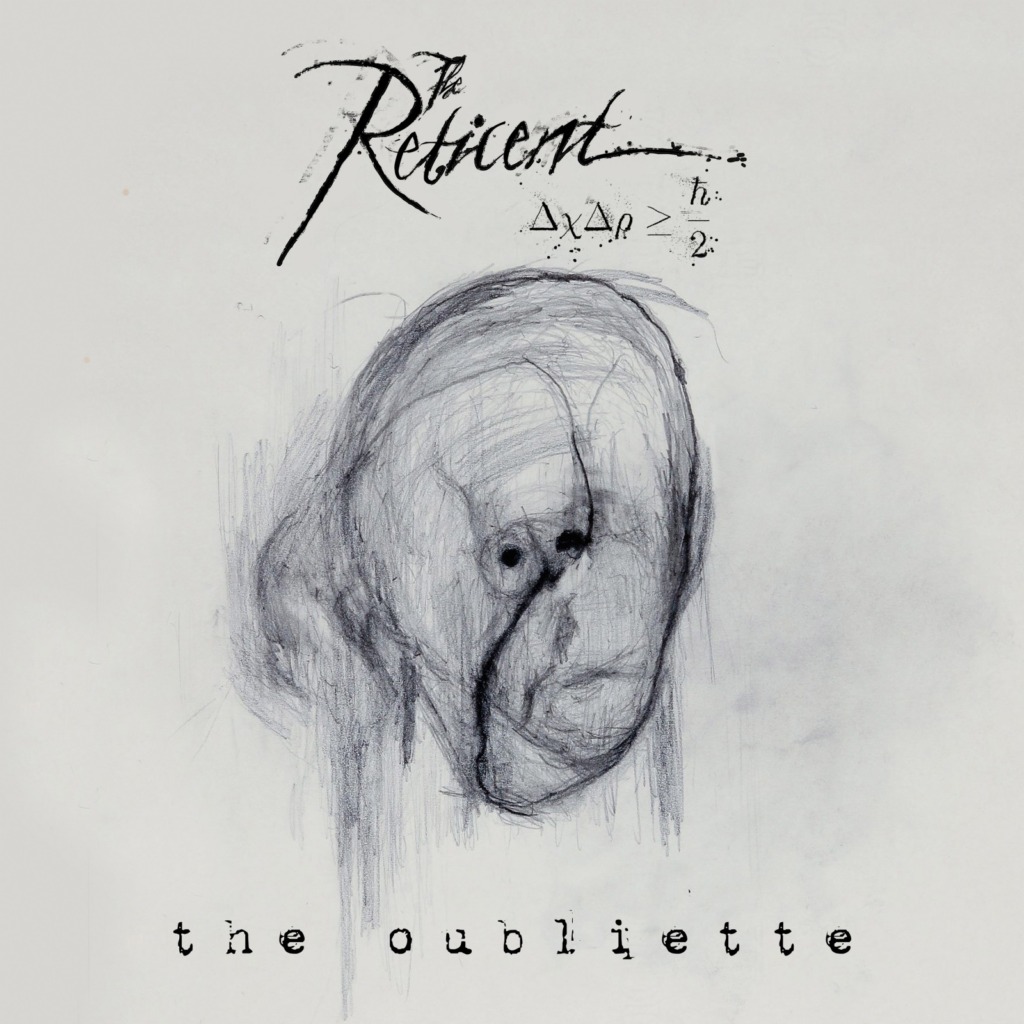 The Reticent, and this latest album are a project of songwriter and multi-instrumentalist, Chris Hathcock. When he is not composing and playing, he teaches audio engineering, music theory, and music production.
He also has been a director of bands at a high school in North Carolina. In fact, a 54 strong wind ensemble composed of Chris's students, performs on the album conducted by the man himself.
"The Oubliette" deals with a subject that touches many families, and one which some people will find difficult to listen to. This is a concept album telling the story of an old man called Henry, as he descends through the seven stages of Alzheimer's.
With a framework of progressive metal complemented with slices of jazz and black metal, the story moves you through experience to experience, vague memories to dreams and nightmares ending up at its heart-breaking finale. The main character – Henry – is based on one of Chris's relatives called Cyrus.
Most of the tracks start with a small spoken scene voiced by actors. This guides you through the story and brings the reality of this terrible condition into sharp relief.
In the opening track, 'Stage 1 – His Name Is Henry', the central character is starting to forget things. A melancholic start to the song conveys his loneliness, slowly the style changes until it becomes heavy and angry, breaking for an upbeat jazzy interlude perhaps signifying a more lucid period for him. This does not last long though, and the feel becomes heavier again but finishes in the same mellow style as it started.
A short piece of drumming follows the opening narrative in 'Stage 2 – The Captive'. Then to a backbone of heavy riffing, Henry wonders where he is and where his wife is. He cannot remember that she is dead. The musical mood softens and hardens throughout, until we hear Henry asking to go home. The track finishes fast and hard as confusion and panic start to take over.
The Reticent – Stage 2: The Captive (Click here if the video does not play)
In 'Stage 3 – The Palliative Breath' we learn that Henry's dementia is confirmed and when his daughter visits, he does not know who she is. This is a more laid-back song but picks up as it becomes evident that Henry is perhaps becoming aware of the situation.
Stages 4' & 5 are the longest tracks on the album. In 'The Dream' he thinks he is with his wife Mary. It is atmospheric and calming in places, powerful and reassuring in others, but with a sad tinge towards the end, as he is plunged into 'The Nightmare'. Now he thinks he is in hell with everything being taken away from him. This track is suitably heavy and menacing, "There is no way out" scream his demons.
An oubliette is a small underground room, only accessible from the top. Normally this is associated with dungeons in castles. In title track 'Stage 6 – The Oubliette', Chris likens the deep confusion of dementia to being trapped underground. Starting with a heart-breaking conversation between the doctor, and Henry's daughter and finishing with Henry's anguished cries of "Please let me out". Another long track, at over 10 minutes long, this is a multi-faceted composition that rises and falls between parts.
The final track is strangely titled 'Stage 7 – ____'. It took me a while to realise the significance of this. It is simply a flat line, and this becomes evident partway through the track. The music in this track transported me to Rivendell, as it has the ethereal feel of those scenes in Lord of the Rings.  Right at the very end someone, (a doctor maybe or a scientist) reads out some sobering and frightening statistics regarding Alzheimer's. A very sombre end to a rather excellent 63 minutes.
The recording of the album was delayed several times, due to a severe injury that Chris sustained to his right arm. The affected part was the subdeltoid bursa, which is a fluid-filled sac located under the deltoid muscle in the shoulder joint. His doctors advised him not to continue with the recording, and he considered employing musicians to fill in for him. Fortunately, plenty of rest and pain killers eventually allowed him to finish the album.
Each time I have listened to this, my rating of it has gone up until it could not go any higher. This album will hit the spot musically, tug at the heart strings and chill you to the bone.
You can hear the full album in our exclusive pre-stream here. 
Track Listing:
Stage 1 – His Name Is Henry (9:46)
Stage 2 – The Captive (6:00)
Stage 3 – The Palliative Breath (7:13)
Stage 4 – The Dream (11:47)
Stage 5 – The Nightmare (12:14)
Stage 6 – The Oubliette (10:38)
Stage 7 – ____ (6:10)